March 9, 2022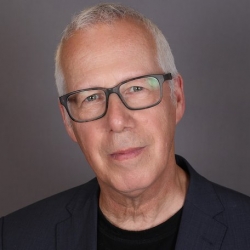 In this new episode of Workplace Geeks, Chris and Ian talk to WORKTECH Academy director, author and activist, professor emeritus Jeremy Myerson, about his award-winning research, 'Space for thought: designing for knowledge workers'. The paper was co-authored with lead-researcher Catherine Greene back in 2011, and the findings are arguably even more relevant now in the aftermath of the pandemic, as many organisations grapple to unlock suitable alternative working arrangements for their diverse knowledge workers' needs.
Novel research techniques, such as including drawing to elicit visual data, provide user-centric approaches that can unlock surprising workplace insights. But it's also easy to overlook such qualitative approaches and smaller studies, in a world where big datasets and stat-based analyses often attract the most attention. That said, their value to bring deeper insights about why people work and feel as they do can be used to complement and counterpoint the more common – and typically more surface level – what data.
Chris and Ian's discussion with Jeremy explores the value of creative workplace research approaches, and also includes practical advice for inspired listeners who might want to take this research example as a starting point to learn more about their own workplaces and knowledge worker colleagues' needs. (Jeremy is also at least partly responsible / to blame for the publishing career of Workplace Insight founder Mark Eltringham).
Jeremy Myerson is a writer, researcher and speaker on the future of work and the workplace.  He works internationally from his base in London. He is the co-founder and director of WORKTECH Academy, a global knowledge network of companies and academics exploring how we'll work tomorrow. His expertise is in analysing how a combination of design, technology, behaviour, place and culture will shape the new world of work.
The original 2011 paper Space for thought: designing for knowledge workers by Catherine Greene and Jeremy Myerson can be found here.
Be sure to listen in the player below, or wherever you get your podcasts. Recommend the show to one person you think would enjoy it. And please, get in touch with thoughts, questions and suggestions for Chris or Ian. All episodes of the Workplace Geeks podcast can be found here.