June 29, 2022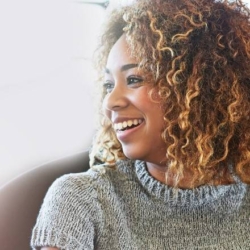 Culturally, and most definitely post-lock down, I think we have all moved to a different level of understanding and involvement when it comes to the value and meaning of workplace wellbeing. We've all worked in those organisations that pay lip service to a great culture, amazing benefits, a fun working environment (was that a bean bag I saw?) and then fall so wide of the mark once the HR shine has worn off you that you are left spinning, then stressed, then burnt out.
The great news is that this really doesn't fly anymore, and employees are more in tune with their actual needs, wants and aspirations than ever before. Better yet, they are demanding that their workplace engages with them and as a new generation of proto-employees rises through the ranks it is clear that, not only are the ranks, rightly, disintegrating but so too is the boom-bust work culture that drove most of us, panting and exhausted, through the last few decades.
Do people use the 'wellbeing apps' with the odd hippy names that promote free meals or fast physio appointments?
So, what does good really look like in the wake of a world irrevocably changed? Is unlimited holiday the answer to anything, other than a veiled manipulation of the hardest working employees? Can a four-day work week work?  – let's hope so, we have just signed up to it and it feels like one of those things you **** up at your professional peril. Do people use the 'wellbeing apps' with the odd hippy names that promote free meals or fast physio appointments? Not sure, haven't seen good data on it.
The reality is, when you are picking through the bones of what might differentiate one job from another, one culture, one workplace, one environment you are going to spend a heck of a lot of time in there are a couple of key tells that should have you running from the welcome basket. But this is also very individual, for you that very welcome basket may be a snub to those environmental credentials that you were sold so hard in the interview – b-corp? They don't even have Fairtrade chocolate…
Does high uptake on flexible working bely a disjointed culture? Are the regular socials the kind of forced fun that makes your skin crawl? Does the opt-in medical insurance have any provision for things you need, like mental health treatment (because most of them don't)? Are there worryingly aged posters in the loo asking if you 'want to talk?'
For me the things you genuinely want to hear, the things I suspect our team are sick of me talking about, is how a business supports and grows you as an individual. Regardless of business age, stage or life-cycle your wellbeing is paramount to your value and should be as personalised as possible. Is a business going to treat you like an adult? With hopes and dreams and aspirations but also thoughts and opinions and experience? Because if not, it is that you should run from rather than the vegan blueberry muffins that get shipped in on Tuesdays from 'the shire'.