August 18, 2021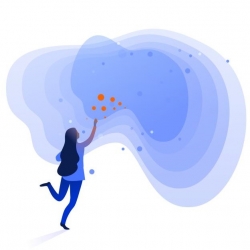 Thinking back to the fast pace of life 18 months ago, the working day looked very different. COVID-19 forced a significant adjustment in how many workforces operate, including the enforced use of multiple workplace technology tools to collaborate. How will our use of collaboration tools change as we go through pandemic recovery? How can businesses ensure they continue to transform their workflows in a way that gives them maximum efficiency and productivity?
Collaboration tools like Zoom and Slack were already on the market accommodating new, remote-working requirements as they came into force. It was only thanks to tools such as these that companies could transform how they worked under such tight time constraints. This new way of working allowed the workforce to embrace remote working, while developers had the chance to improve usability and refine functionality.
As we transition from enforced remote working to a more considered hybrid working model, it increases the importance of providing a seamless experience within the workforce. However, as everything else has been throughout the pandemic, this is unknown territory for leaders to try and navigate. Research from McKinsey at the beginning of 2021 found that 68 percent of organisations hadn't created or communicated a plan for hybrid working. While leaders are trying to do everything they can to ensure stability in the workforce, there's no denying it's a balancing act.
Companies are focusing on the delivery of quality products and services, on top of maintaining an engaged team and creating and implementing post-COVID-19 strategies. For leadership and the workforce, there has been a lot to consider. The pandemic has come with many personal challenges, making it even more important for companies to provide a working environment that allows people to feel safe first and foremost, but also engaged and motivated.
An ambiguous experience
The changes that are needed from leadership to meet the hybrid working requirements come with a similar level of ambiguity that companies experienced at the beginning of the pandemic. Companies that were well underway with their digital strategies 18 months ago had a very different experience to the companies that sadly, weren't as ready when COVID-19 hit. Research from YouGov found that 80 percent of data-driven businesses said they had a critical advantage during the pandemic. Further to this, when asked what lessons were learned from the pandemic, most respondents answered that they "need to be more agile and nimble when responding to changing demands".
Developing agile ways of working is crucial for increasing efficiency and productivity in the workplace, even more so given challenges brought on by hybrid working
Developing agile ways of working is crucial for increasing efficiency and productivity in the workplace, even more so given challenges brought on by hybrid working. Agile is a mindset and practice based on iterations, frequent feedback and close customer collaboration to create lasting change in the workforce. Taking on an agile approach can shift attitudes throughout an entire team, or even an entire workforce, by allowing employees to collaborate creatively and effectively. Our State of the Atlassian Ecosystem research (registration needed to access) found that agile adoption increased from 77 percent in 2020 to 82 percent in 2021, demonstrating growth in the number of companies thinking about, and implementing, agile ways of working. These practices are expected to generate even more uptake in the next couple of years to drive efficiency across companies.
Another driving factor in promoting efficiency and productivity is how tools are managed within the workplace. Teams could easily set up collaboration systems "self servicing"  Software as a Service (SaaS) tools when remote working, but this can quickly create disarray across the business due to the range of disjointed applications.
Employees "self servicing" and buying their own "Shadow SaaS" solutions is a problem in its own right and out of the scope of this article, but even the proliferation of SaaS solutions adopted with local approval within a business, outside of the purview of a collective strategy provides its own challenges. There are many tools, and practically unlimited configurations with diverging data models. Integrating SaaS solutions will ensure more fluid collaboration between teams while protecting business-critical data.
For software companies, there are also DevOps strategies to consider that will accelerate application, development and delivery using an automated workflow. This method will align software development and operations by putting teams in a cycle of continuous improvement.
Companies are looking into how they can succeed as we move towards the recovery stage of the COVID-19 pandemic. It's likely that employees will vote with their feet in the future, so leaders will have the increased challenge of keeping their workforce happy while ensuring the successful delivery of products and services within their company. Many are already in the process of revolutionising tired processes to increase productivity and efficiency, and this will only grow as we move further into hybrid working.