March 29, 2018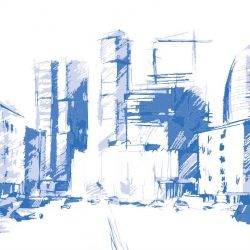 The size of the UK government's estate fell for the eight consecutive year in 2017, according to the annual State of the Estate report. The Cabinet Office's report found that the government reduced its land holdings by more than 1m sq ft over the period 2016-2017, netting the government £620m in capital receipts and slashing running costs, which the Government claims is a direct consequence of its use of mobile technology and workplace design. The report outlines the property disposals in 2016/2017, which included the sale of its stake in the King's Cross Central development and the 70-acre Sunningdale Park estate. The aim of the divestment programme is to generate £5bn in receipts and sell enough land for 160,000 homes by 2020. In the first two years of the Asset Efficiency programme, £1.66bn has now been raised in capital receipts from disposals, according to the report.
The disposal of assets has also helped to reduce vacancy rates in the Central Estate has also fallen by 40 percent over five years to reach an historic low of just 1.5 percent. The annual total cost of running the estate has also fallen by about 8% to £2.57bn – the eight consecutive year it has fallen.
Speaking at the launch of the report in Parliament, Oliver Dowden, minister for implementation, said: " This annual report describes the efficiency and sustainability of the Government's Civil Estate and records the progress that Government have made during the financial year 2016-17. Since 2010 we have delivered savings of over one billion pounds in annual operating costs and a 25% reduction in the size of the estate (2.8 million square metres). We have also made significant progress on other key areas including achieving a 33% reduction in emissions by the end of 2016-17, which exceeds the 2020 target of 32%.
"Looking ahead, our aim is to ensure that our estate not only delivers value for the taxpayer but also acts as an enabler to the delivery of the Government's wider commitments—from releasing surplus Government land to building new homes, to delivering public services that are more accessible and responsive to citizens' needs and to ensure our estate showcases best practice in mobile technology and workplace design."