June 16, 2017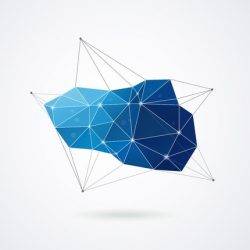 Digital technologies such as Virtual Reality (VR) and 3D printing could help reduce waste during a design and construction project, suggests a new report from the British Council for Offices (BCO). "Virtual Reality and 3D Printing – Reducing waste in office construction through new technology" reviews the existing applications of these technologies and their ability to mitigate waste during the design and construction process. The report, which is the result of a collaboration between an international team of multi-disciplinary experts also identifies opportunities and challenges for the technology in the future. According to the authors, if the UK construction industry is to come anywhere close to achieving the ambitious targets set out in the Government's 2025 construction strategy there needs to be a sensible re-think about how we design, procure and construct buildings in the future; and two technologies that are now reaching maturity and could help are VR and 3D printing.
The Government has earmarked digital technologies as a key driver for improvement and will rely on these to enact change.. The broad range of applications of VR and the unique information that it brings suggests that it will become a valuable tool for the industry. What impact the technology will have specifically on waste reduction, however, is harder to quantify. There are two areas where material and cost savings are expected to be made in office construction, these are leasing and mock-ups.
The use of VR for leasing will enable prospective tenants to 'stand' on a floor plate (shell and core) and experience a completed floor virtually, instead of fitting out chosen floors with raised floors and suspended ceilings to help a tenant see more clearly what the finished product will look like. The ability to visualise how office space will look and feel virtually before it is completed physically will likely negate the need for a Category A fit-out. A virtual fit-out would not only save on labour and material costs but could also be used as a marketing tool to demonstrate the flexibility and potential of a space.
VR could also be useful for construction mock-ups. Advances in 3D modelling and visualisation tools now enable the simulation of physically accurate materials and lighting conditions. This means VR could be used to accurately simulate parts of a construction mock-up. Providing a VR model could achieve a significant level of realism, stakeholders could use a virtual mock-up to make an initial assessment about aesthetics and qualitative aspects before anything is built. While it is unlikely that the virtual mock-up will entirely replace the need for a physical mock-up, it could shorten the process, saving further time, labour and material costs.
The findings of this report, which have been guided by a series of interviews and workshops with key developers, designers, contractors and occupiers within the office sector can be accessed here.