June 19, 2017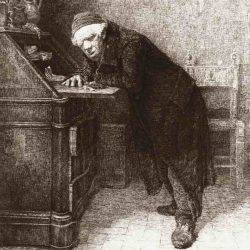 Billions of pounds are denied to workers every year in wages and holiday pay, a new academic study claims. An interim report, The Weighted Scales of Economic Justice , from researchers at Middlesex University and the Unpaid Britain project shows £1.2 billion of wages are unpaid each year, along with £1.5 billion of holiday pay. The research, led by Professor Nick Clark, also found numerous breaches of employment rights, with one in 12 workers not receiving a payslip and one in 20 receiving no paid holiday. The report claims that many companies and directors were repeat offenders in withholding wages, and directors of half the companies that were dissolved and had defaulted on wages, returned as directors of other companies. Lead author, Nick Clark, said he believes these facts are the "tip of the iceberg" as accurate data around unpaid wages is difficult to uncover.
Key findings include:
£1.2 billion of wages are unpaid each year
£1.5 billion of holiday pay are unpaid every year
one in 12 workers does not receive a payslip (a breach of employment rights)
one in 20 workers receive no paid holidays (a breach of employment rights)
on 23,000** occasions in a year the impact of unpaid or delayed wages is so severe it leads to workers having no food
sectors most likely to not pay wages include sports activities, amusement and recreation, food and beverage services, employment activities – in London arts and entertainment as well as construction are also high offenders.
Nick Clark said: "Our interim findings demonstrate that there is a desperate need for improved workers' protection and better guidance on their rights and how these can be enforced. "With an uncertain Brexit around the corner there has never been a more important time to safeguard, protect and enhance workers' rights."
Researchers also looked specifically at London, where arts, entertainment and construction companies feature more prominently in tribunals over unpaid wages. Director of Special Initiatives and Evaluation at Trust for London Sioned Churchill, who have funded the research, said: "These are people who are often already struggling to make ends meet. In the past 12 months, this has meant there were a staggering 23,000 occasions where unpaid or delayed wages led to workers going hungry." Ms Churchill called on the government and local authorities to take action and better enforce the minimum wage, as well as seeing greater "naming and shaming" of employers who breach employment rights.
Image: A detail from L'Avaro, a print by Antonio Piccinni (1878) in the British Museum