March 21, 2018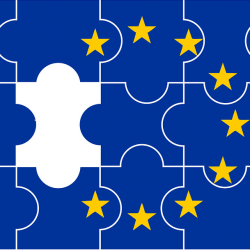 A year since the invocation of Article 50 to beginning the process of the UK leaving the EU, employee services provider Personal Group has published a survey based on  new research which claims that 32 percent of UK employees predict that Brexit will negatively impact their current employment. The study of around 1,100 UK employees claims that team leaders and managers are the most uncertain about their employment post Brexit, with 42 percent admitting they are unsure about how it will affect their current employment. Interestingly, men are more optimistic than women, with twice as many men expecting the change to have a positive impact on their employment versus women (3.5 percent versus 1.6 percent).
Other findings include:
38 percent of respondents are unsure how Brexit will affect their current employment
A mere 2 percent felt that it would have a positive impact on their current employment
Nearly a third (28 percent) believe that it would have no affect on their current employment
Over half (51.6 percent) of company owners and directors believe Brexit will have no effect at all on their current employment
The over 50s are the least phased by the potential impact on their employment, with 36 percent expecting it to not affect their current employment at all
30-49-year olds were they most cynical age group about the impact, with more employee's in this age group expecting Brexit to have a negative impact than amongst the over 50's or the 18-29 year olds
Of all job levels, senior managers and department heads were the most optimistic about Brexit. Although it was still only 7 percent of them who expected Brexit to have a positive impact on their current employment which is not particularly encouraging.