April 5, 2018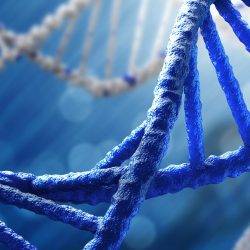 Following its March announcement of a proposed name change to reflect a greater focus on workplace issues, the British Institute of Facilities Management has published a new report to explore the relationship between FM and a nascent workplace discipline. According to the authors, the purpose of the report is to 'highlight the opportunities and challenges that workplace presents for FM by exploring the relationship between FM and workplace – and considering how this relationship could change in the future'. While the report acknowledges that facilities managers have always addressed workplace issues as a core element of their role, recent developments in the way people work and the way firms think about their workspace have led to a new emphasis on workplace as a discipline coupled with a sense that its core principles are subject to a number of misunderstandings.
This report has been co-authored by the 3edges consultancy and builds on research carried out on behalf of the BIFM in 2017. The research sets out to explore the current state of the FM profession and the potential challenges and opportunities facing it in the future. The relationship between facilities management and workplace was a key focus of the research because of the central role it had played in The Stoddart Review's 2016 report, The Workplace Advantage. Each section contains 'thinking tools' for readers to use and a summary of key messages.
"The overall aim of this report is to raise awareness and understanding of workplace amongst FM practitioners, and to encourage readers to think about what workplace means for them", said Chris Moriarty, BIFM's Director of Insight. "BIFM has recognised that the notion of workplace has risen up the business agenda and that organisations are taking inspiration from some of the world's leading companies by beginning to see the value in rethinking their working environments and how this can affect organisational performance.
"Because workplace means different things to different people, it can be misunderstood or undervalued. We want to show how workplace can apply to a broad range of work that BIFM members do. So, the Institute has released its latest insight report which assesses how we can embrace the unique opportunity it presents for the FM profession: a chance to connect its work directly into core business strategy."