August 16, 2016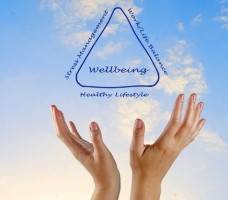 Employee health and wellbeing is moving up the agenda of many companies. A recent report from the Reward and Employee Benefits Association (Reba) and Punter Southall Health & Protection found that a third of companies have a wellness strategy in place, with 80 per cent having introduced one in the last three years. Of the 70 per cent that don't yet have a strategy, a third plan to implement one this year, a third plan to implement a plan in the next few years and the final third have it firmly on their wish list. This is driven by the fact that the UK is experiencing a major demographic change – in 2014 the average age of the population exceeded 40 for the first time. With the percentage of the total population over 60 predicted in a report from AgeUK to rise from 24.2 percent at present to over 29 percent in 2035, employers are beginning to wake up to the fact that wellness is good for staff and good for business.
Employees are also working longer due to the removal of retirement age and the financial restrictions on retiring at 65. Advances in medical science have also meant that people today are living through illnesses that would have led to mortality in previous years. These changing demographics will impact the workplace and organisations are recognising this.
Yet in spite of the vast amount of information, apps and articles focusing on health and wellness, the general health of the population is in decline, with a steady increase in obesity rates (currently at nearly a quarter of the population) and nearly half of us obese. With employees spending so many hours at work, employers are in a unique position to provide relevant information and support to improve the health and well-being of their workforce.
Research shows us that the key drivers behind most corporate wellness strategies are to improve employee engagement and enhance the organisational culture.
Over a third (39.4 percent) of respondents to the Reba survey launched their wellness strategy to increase employee engagement, while almost a quarter (22.5 percent) aimed to improve their organisational culture and more than one in ten (12.7 percent) hope it will help them hold on to their talented employees.
Employers have a unique opportunity to improve engagement and productivity through health and wellness initiatives. But there are a few areas they need to explore when developing a wellness strategy.
Management buy in
Buy in from a key figure from the senior management team to support the wellness programmes and ensure their on-going investment and support is vital, which is why a steering group or wellness committee are often included, Although it's the HR team that will have overall responsibility for the wellness strategy, some find it useful to involve others across the business and identify potential 'champions' at an early stage, especially if the business has several locations.
Gather and analyse data
Employers should factor in the demographics of the company, the provision and utilisation of current employee benefits and identify whether the policies and procedures supports health and wellness. Absence management data and the most common reasons for short and long term absence are also useful indicators while it is of course imperative to check what wellness initiatives are already in place and their take up. With this information, employers can clearly see the state of the organisation, including the current workplace culture in relation to health and the areas you need to focus on; while employee surveys or focus groups can canvas views about the organisation its current wellness initiatives and any improvements that could be made.
Set clear aims and objectives
Short and long term objectives can explore what the organisation would like to achieve in year one, year three and year five, and must be aligned with the corporate aims and objectives. How the results are measured is also important – as is deciding on a budget and presenting the wellness case to the board.
The logistics should explore how to reach as many employees as possible and help to ensure momentum and on-going engagement and support for the programme. Additional services such as training, discounted gym memberships or access to health and Wellness portals are usually available through benefit providers.
Launch the programme
The successful launch of the programme will require the use of bulletin boards, emails, podcasts, intranet and often, creating a wellness day. Some employers choose to launch wellness programmes on a National Health day or week; for example Mental Health week, World Cancer Day or No Smoking Day.
Organisations that review where they are prior to launching the programme have a baseline from which to show the results. Participation rates, impact on employee engagement, and impact on claims and absence are all ways in which employers can measure the success of a wellness programme as demonstrating its effectiveness to the board and to employees helps guarantee its continued support.
_________________________

Beate O'Neil is Head of Wellness Consulting, Punter Southall Health & Protection