September 27, 2023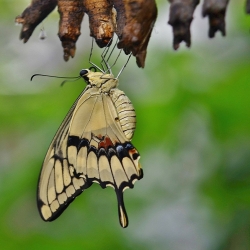 For European real estate owners and investors already on a journey to net-zero-carbon through retrofitting, upfront spending has the potential for long-term rent and capital-value accumulation, according to a new report from Colliers. Europe's Renovation Wave [registration] explores the regulatory and societal pressures the authors claim is now driving an era of accelerated asset renovation, and the proactive actions investors, owners and occupiers can take to make sure their assets are not 'left behind and stranded' in the race to decarbonise the built environment by 2050. Retrofitting is also the subject of a special supplement published in the new issue of IN Magazine.
Where significant energy saving modifications are introduced, Colliers estimates an average potential uplift of 10 percent in value via the capitalisation of an additional 'energy rent' at no additional cost to the tenant. However, for many investors uncertainties prevail with 44 percent unsure how much funding would be required for retrofitting assets (estimating up to 10 percent of the value of AUM) and 50 percent not clear how these upgrades would be financed. Once audited for retro-fitting suitability, 45 percent of investors anticipate the disposal of up 20% of their portfolio (in next five years) where assets are deemed 'non-ESG' compliant.
"National and EU-wide goals for energy-efficient buildings are becoming transformational. Environmental, social and governance (ESG) regulations in relation to the built environment continue to tighten, impacting both occupiers and landlords/investors," commented Andy Hay, Managing Director, EMEA Property Management and ESG at Colliers. "When it comes to the real estate market, the EU believes that the rate of renovation needs to be at least double its current rate but this is still significantly behind the pace of change recommended by other leading industry think-tanks."
Market factors driving the renovation wave
According to Colliers EMEA the renovation wave is accelerating the risk that some CRE assets will be left stranded if they fail to adapt to the new regulatory and market requirements. Investors, owners and occupiers are evaluating the steps they need to take to align their assets and processes with EU regulations, long-term financial performance and their own stated commitments to ESG standards.
"There is clear momentum in market activity concerning the retrofitting of assets. Notwithstanding the continued work of the EU and national governments and broader social pressure, this momentum is being pushed by market forces – including a drive to lower energy and occupational costs", explained Sam Addison, Head of Enterprise Project Management, EMEA Occupier Services at Colliers.
ROI recorded by owners and occupiers
Colliers' analysis indicates that despite the upfront costs, investments in retrofitting can yield long-term rent and capital-value accumulation, and points to the success of Bupa, Electrolux and Manpower Group (as featured case studies) as illustrations of how owners and occupiers are already reaping the benefits of proactive renovation strategies across their portfolios.
Addison continued: "Our calculations show that, where significant energy saving modifications are introduced, an average potential uplift of 10% in value can be achieved via the capitalisation of an additional 'energy rent' – at no additional cost to the tenant."
What, how and when do investors plan to retrofit?
The top two focus areas for investors, when it came to asset retrofitting, were energy efficiency and operational carbon reduction, followed by reducing water usage and embedded carbon. However, Colliers' research (Global Investor Outlook Survey 2023) also found that there is still a lot of uncertainty amongst investors as to the costs and financing to deliver deep energy renovations.
Damian Harrington, Head of Research, Global Capital Markets & EMEA at Colliers, explained: "Nearly half of investors (44%) are still unclear as to how much energy adaptations will cost. The estimate is that it could cost up to 10% of the value of assets under management – but some think it could be significantly higher."
"What's more, they don't know how or from where these upgrades can be financed. There might be some opportunity to leverage green financial instruments – like green bonds – but this will need to be assessed as part of a portfolio audit.
"It's important to do that sooner rather than later, as many investors already anticipate disposing of up to 20% of their portfolio (in the next five years) where assets are deemed 'non-ESG' compliant."
Recommendations
1. Audit the existing portfolio to identify areas of clear opportunity for energy renovation, as well as assets for which renovation may not be viable and requires repurposing or disposal.
2. Consider partnerships to achieve decarbonisation. Partnering with organisations with dedicated and specialist ESG expertise, like Colliers, will accelerate progress and results.
3. Assess and identify green financial instruments (like green bonds) to underwrite the required renovations to meet tightening regulatory requirements.
4. Factor all CAPEX outlays into ROI calculations, including both the cost of retrofitting, certification and funding.
5. Tailor your investment strategy based on your key decarbonisation learnings.