March 22, 2018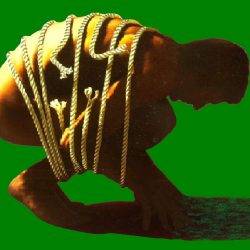 Although lower back pain is the leading cause of disability worldwide, affecting an estimated 540 million people at any one time, it is often mistreated, according to a new series of papers in The Lancet medical journal. The series provides evidence that back pain should be managed with activity, in the workplace and in primary care. However, a high proportion of patients worldwide are treated in emergency departments, encouraged to rest and stop work, are referred for scans and surgery or prescribed pain killers including opioids. The authors claim this is at best pointless and at worst harmful. Exercise and psychological therapy are the only things that work for the majority of cases of chronic back pain but too many people wrongly believe the idea that rest is best for the condition, according to the authors. The series of papers also concludes that job satisfaction and a positive attitude are among the strongest indicators of how well people will overcome chronic back pain and related issues.
In the UK, NHS guidelines already recommend exercise and therapy as cited in The Lancet but Martin Underwood of the University of Warwick, one of the series' authors, says they are often ignored. "In this country it affects a huge number of people," he said. "It's something that we're not very well equipped to deal with. Patients understandably look for solutions and a cure but the reality is we don't have a cure. We don't understand what causes the vast majority of back pain."
"The majority of cases of low back pain respond to simple physical and psychological therapies that keep people active and enable them to stay at work," according to series author Professor Rachelle Buchbinder, Monash University, Australia. "Often, however, it is more aggressive treatments of dubious benefit that are promoted and reimbursed."
The Global Burden of Disease study published last year in The Lancet found that low back pain is the leading cause of disability in almost all high-income countries as well as central Europe, eastern Europe, North Africa and the Middle East, and parts of Latin America. Every year, a total of 1 million years of productive life is lost in the UK because of disability from low back pain; 3 million in the U.S.; and 300,000 in Australia. The global burden of disability due to low back pain has increased by more than 50 percent since 1990, and is due to increase even further in the coming decades as the population ages. Low back pain mostly affects adults of working age. Most episodes of low back pain are short-lasting with little or no consequence, but recurrent episodes are common (about one in three people will have a recurrence within one year of recovering from a previous episode) and low back pain is increasingly understood as a long-lasting condition.
"Millions of people across the world are getting the wrong care for low back pain. Protection of the public from unproven or harmful approaches to managing low back pain requires that governments and health care leaders tackle entrenched and counterproductive reimbursement strategies, vested interests, and financial and professional incentives that maintain the status quo," says author Professor Jan Hartvigsen, University of Southern Denmark. "Funders should pay only for high-value care, stop funding ineffective or harmful tests and treatments, and importantly intensify research into prevention, better tests and better treatments."
The Call to Action published in The Lancet sets out the following measures:
Coordinated inter/national leadership to drive transformational change across health and social services and occupational settings to stop fragmented and outdated models of care
Development of evidence-based medical responses to low back pain emphasising the concept of 'positive health' – the ability to adapt and self-manage in the face of social, physical and emotional challenges
Avoidance of what the authors call harmful and useless medical treatments through the adoption of a similar framework to drug regulation – i.e. only include them in public reimbursement packages if proven safe, effective and cost-effective. "Across the globe (there is) inappropriately high use of imaging, rest, opioids, spinal injections and surgery. Doing more of the same will not reduce low back pain disability nor its long-term consequences."
Public health campaigns to address the widespread population and health professional misconceptions about the causes and prognosis of low back pain and the effectiveness of different treatments
Funding to support intensified research efforts that test promising solutions to the problem of low-value care and address fundamental gaps in our understanding of how to prevent low back pain, and how best to manage low back pain in low- and middle-income countries.
A short podcast raising the issues can be found here.