June 11, 2020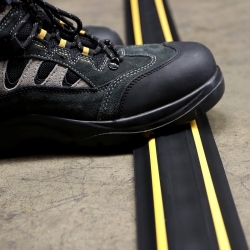 Over a third (36 percent) of UK businesses believe that implementing new health and safety measures in accordance with the Government's recently published guidelines are the biggest challenge they face as lockdown eases and they attempt to return to the workplace, according to new research conducted by the UK law firm, Winckworth Sherwood.
This was closely mirrored (29 percent) by the need to address the fears and anxieties held by employees over returning to their usual place of work after months of isolation at home.
The survey, which included senior executives and HR specialists from across a range of sectors including hedge funds, private equity firms, law firms, public limited companies and partnerships, was conducted by Winckworth Sherwood during a virtual event they hosted on returning to work after lockdown.
Surprisingly, the research also suggested that only 16 percent of UK firms believe the financial pressures and loss of work are the biggest challenges they face, despite the majority (55 percent) having furloughed staff or implemented redundancies (25 percent).
Blair Adams, Partner, Employment Team at Winckworth Sherwood, said: "While there has been increasing focus on the economic pressures businesses are under and the need to return to work, we were very interested to see that so many UK businesses across different sectors have significant concerns over returning to their usual place of work.
"These results clearly show that businesses will need a careful and considered approach when asking employees to go back to the workplace and where possible should seek the proper legal advice to ensure they meet all their obligations and minimise the risk of employee disputes."
| | |
| --- | --- |
| In your business, what is the biggest challenge with people returning to the workplace? | Percent |
| Health and safety measures in the workplace | 36 |
| Anxiety/fear amongst employees | 29 |
| Financial pressures and / or reduction in levels of work | 16 |
| None – we have been working throughout | 5 |
Source: Winckworth Sherwood (May 2020)
| | |
| --- | --- |
| What measures are you intending to implement (or have done so already) at your business in response to the current crisis? | Percent |
| Furlough | 55 |
| Redundancies/restructures | 25 |
| Pay cuts | 24 |
| Part-time/short-term working | 17 |
| None | 16 |
Source: Winckworth Sherwood (May 2020)