February 5, 2020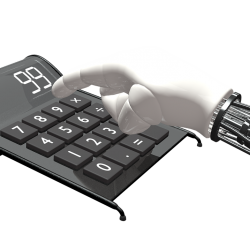 Nearly two-thirds of financial services leaders expect to be mass adopters of AI in two years compared to just 16 percent harnessing it today, a survey from the World Economic Forum and the Cambridge Centre for Alternative Finance (CCAF) claims. This is despite fears around AI, with 58 percent of the 150 senior executives surveyed expecting it to worsen discrimination in the sector and the same number expecting privacy breaches to increase.
According to the survey, firms plan to expand AI use to purposes beyond cost reduction, using it for revenue generation, process automation, risk management, customer service and client acquisition. Respondents predict a significant gap between firms that quickly implement AI and firms that lag behind.
Currently, 60 percent of the fintech firms and financial institutions surveyed invest less than 10 percent of their R&D resources on AI despite evidence of accelerating returns. Pay offs have been especially strong between investment levels of 10 percent and 30 percent, as well as investment levels of 30 percent and more than 40 percent.
"The comprehensive and global study confirms that AI is affecting the financial system at an accelerating pace," said Matthew Blake, Head of Financial and Monetary Systems at the World Economic Forum. "With the rising trend of mass adoption of the technologies throughout financial services, those firms that implement AI quickly look set to sprint ahead."
Those firms that implement AI quickly look set to sprint ahead.
The report's other findings include:
77 percent of respondents anticipate AI will have high or very high strategic importance within two years.
60 percent are using AI to analyse novel datasets such as social media and geo-location data.
More than 80 percent of respondents see data quality, access to data and talent shortages as major obstacles to implementing AI.
Most firms feel impeded by limits on data sharing between jurisdictions and entities as well as by regulatory uncertainty and complexity.
Traditional financial services firms expect AI to lead to a 9 percent reduction in jobs by 2030 whereas fintechs expect to increase their workforce by 19 percent.
Image by 849356