December 2, 2014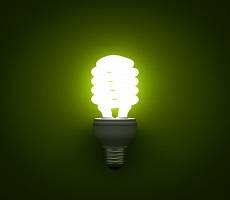 On the eve of the Autumn Statement, an influential business-led coalition of businesses, NGOs, industry associations and cross-party politicians has called on the next Parliament to tackle a range of environmental challenges affecting the UK economy and the built environment. The Aldersgate Group Manifesto identifies six target areas it says the next government must meet to build a growing, sustainable and resilient UK economy. It must accelerate the move to a competitive low carbon economy; prioritise energy and resource efficiency; improve our understanding and the state of our natural capital; equip the UK's workforce with the right skills to benefit from the opportunities offered by the transition to a sustainable economy; increase financial flows towards low carbon and other environmental projects; and ensure the UK continues to benefit from progressive European environmental standards whatever the UK's future relationship with the EU.
The alliance, which includes the Crown Estate, National Grid, M&S, Kier and the UK Green Building Council amongst its members point out that the next General Election in May 2015 will deliver the Parliament that will take us to 2020, the target date for many of the UK's environmental commitments and widely calculated to be the last period in which sufficient decarbonisation programmes can be implemented to avoid dangerous levels of climate change.
Nick Molho, Executive Director of the Aldersgate Group said: "As a business-led coalition with members drawn from a wide range of economic sectors, the Aldersgate Group is well placed to advocate policies that will benefit the UK as a whole.
"The outcome of the General Election in May is unpredictable, yet we know that voters are yearning for a positive vision to tackle the challenges we face as a country today.
This report sets out how politicians, recognising the climate and resource challenges that we face, can go about creating an efficient, resilient and low carbon economy and deliver significant economic and social benefits for the UK."