December 10, 2020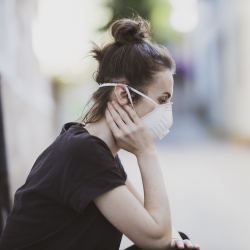 Statistics released from payroll and HR company PayFit claim that almost nine in ten UK workers are unsatisfied with their jobs. With employees working longer hours, increased pressure and limited opportunities for pay increases in 2021, the research indicates that overall employee wellbeing remains an ongoing challenge for HR leaders – whilst wellbeing trends are evolving.
The research conducted by PayFit in November 2020 indicates that 85 percent of workers have experienced work-related worry since the pandemic took off in March. The most alarming stat reveals that 43 percent have worried about losing their jobs or their hours being cut.
The research also claims that almost one in four UK employees (21 percent) has found themselves working longer hours, leading to difficulties in either maintaining or achieving a healthy work-life balance.
Remote work has also led to a lack of day to day human contact and, in some cases, motivation. Nevertheless, the data suggests that employees also remain unconvinced about the prospect of going back to the office – 17 percent still feel that it is not safe to return.
The results strengthen the findings of research PayFit and YouGov conducted with 200 UK HR professionals at the beginning of the year. The report claims that even pre-pandemic, 50 percent of HR professionals believed that employee wellbeing had the greatest impact on a company's success. At the same time, 37 percent found employee wellbeing to be the most challenging area within HR.
"Job security has a direct impact on employees' mental health and wellbeing"
"At the beginning of the year, our report showed that overall employee wellbeing, followed by learning and development opportunities, and pay policy, was the main challenge for HR professionals. At that time, nobody expected that job security in particular would become the most prominent issue employees and employers would face in 2020.
"The new survey results show the importance of transparency and communication during times of crisis. HR leaders have to take responsibility and make sure their employees feel safe and well-informed about company results.
"Perhaps unsurprisingly, job security has a direct impact on employees' mental health and wellbeing, which in turn, can seriously impact the overall business success," comments Caroline Leroy, chief people and fulfilment officer at PayFit.
Moving into 2021
The latest research from PayFit also explored employee wishes and expectations for 2021. While particular challenges like job security and remote working only emerged this year, the data confirmed initial results from the beginning of the year – with 42 percent of employees wishing to experience less stress in their jobs in 2021.
"Employee wellbeing was already a challenge for HR professionals at the beginning of the year. The events that have occurred in 2020 have almost certainly accentuated its importance. Our research proves as much, with 88 percent of workers being unsatisfied with elements of their job.
"The results from our comprehensive research conducted throughout the year keep pointing back to the issue of wellbeing.
"Whether it's job security, increased pressure, long hours, or challenges relating to remote working, employees' mental health should be a top priority for business leaders in 2021," adds Caroline Leroy.
Additionally, 35 percent of workers would like to know whether there are pay-rise or bonus opportunities within their reach and 28 percent would like to have better job security.
Image by Engin Akyurt