February 10, 2020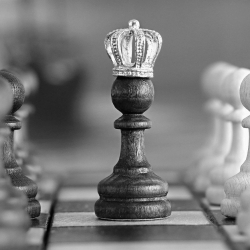 The bosses of many of Britain's biggest businesses are so disengaged from their workers and the company hierarchy so embedded, that they should start calling themselves Chief Elusive Officers. That is the key finding of a survey of companies across western and northern Europe and North America into what employees think of their chief executives carried out by HR software firm Unit4.
The report Decision-Making for the Future Business sets out to ask why productivity remains so low in many sectors. More than 1,800 employees were quizzed, 45 per cent of whom were in managerial or leadership roles.
The authors concludes that "companies can enhance their productivity and performance by tapping into the power of their entire workforce not just the top strata of management".
The report classifies bosses according to their behaviour, ranging from hand-on bosses mucking in with the day to day working lives of their workers, to aloof bosses poring over spreadsheets and rarely venturing on to the sop floor.
The survey claims that British workers are almost universally more likely to feel that their chief executive is distant, and as a consequence feel disengaged from the work they do themselves and with no personal investment in the company's success or future. On every metric tested in the survey, UK CEOs scored lower on average than their international equivalents:
Globally 21 per cent of workers said they had had no contact with their CEO. In the UK it was 36 per cent;
Globally 42 per cent of workers have met the boss while in the UK only 25 per cent have;
67 per cent of workers internationally think their CEO does a good job. In the UK the number is 57 per cent;
On whether the boss listened to and cared about their employees, 55 per cent of workers overseas agreed, while in Britain it was 44 per cent.
The survey also claims that while 94 per cent of mangers think their current CEO is the right person for the job, only 37 per cent of other workers agree.
Image by pankaj raj