December 6, 2016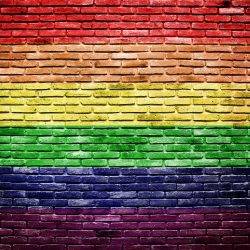 Record number of major companies and law firms are advancing vital policies and practices to protect lesbian, gay, bisexual, transgender and queer (LGBTQ) workers around the world. This is according to the 2017 Corporate Equality Index released by the Human Rights Campaign (HRC) Foundation, the educational arm of the US' largest LGBTQ civil rights organization. This year, a record-breaking 517 businesses earned the CEI's top score of 100, up from 407 last year. That's a single-year increase of more than 25 percent — the largest jump in the 15-year history of the United State's premiere benchmarking tool for LGBT workplace equality. Leadership demonstrated by these businesses, reflect more than a decade of work inside these companies to expand LGBT, and particularly transgender, workplace equality. The Corporate Equality Index (CEI), launched in 2002 to assess LGBT-inclusive policies and practices at Fortune 500 companies, also highlights how corporate leaders are increasingly stepping up to play a leading role in opposing anti-equality legislation. Through their actions, taken as LGBTQ workers and customers have been facing a record number of anti-LGBTQ bills in state legislatures across the US, business leaders are building on their longstanding commitment to expanding workplace equality for LGBTQ people.
"Even in the face of relentless attempts to undermine equality, America's leading companies and law firms remain steadfast and committed to supporting and defending the rights and dignity of LGBTQ people," said HRC President Chad Griffin.
"The unprecedented expansion of inclusive workplaces across the country and around the globe not only reflects our progress, it helps drive it.  As we enter a new chapter in our fight for equality, support from the business community will be more critical than ever to protect our historic advancements over the last decade and to continue to push equality forward for workers, customers, and families around the world."
The full report is available online at hrc.im/CEIReport.