May 4, 2020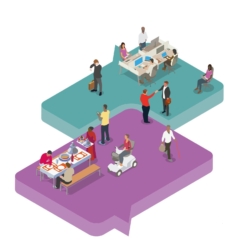 COVID-19 can be a catalyst for transforming how businesses and charities collaborate, with significant benefits for both. Companies and charities working together is nothing new. For many years Corporate Social Responsibility has had a place on the business agenda, as a means of doing some good while boosting companies' reputations in the process.
Employee volunteering in particular has caught on in a big way with HR teams in little doubt about the benefits it brings for the business in terms of employee engagement and loyalty to the company. Many of those working in apprentice / graduate recruitment also tell me that CSR is now the thing that candidates most often ask about at interviews.
So CSR and volunteering are well established, but why stop there?
As we face a crisis that is transforming the way we live and work, what more should we be doing to create social and business value from these relationships? To help answer this question, we asked 203 (mostly small and medium-sized) charities from all over the UK to share their experiences of working with businesses.
At the heart of our findings is a contradiction. Almost all of the charities – 99 percent — said they would like more relationships with businesses, yet 86 percent of them also said that they find them hard to manage. Put another way, they are well aware of the value that partnerships can bring, yet they are also wary.
Matching up
There are many reasons for this discrepancy, but some stand out in particular.  Since 2015, when we published our first report, charities have identified the same top three needs – fundraising, the sharing of business skills and pro bono support. Yet there is a persistent mismatch with what companies are actually offering them. This is most stark with unskilled volunteering such as painting and gardening, where 61 percent are being offered it and only 23 percent need it. It might make for great staff engagement scores but it is not what many charities actually want.
Charity resources are often extremely stretched meaning a mismatch like this can be costly. Indeed, 76 percent said that businesses did not have a good understanding of what it takes to manage employee volunteers and 43 percent said they would be prepared to refuse them.
Other bugbears included "long, drawn-out partnership application processes", being "used as a marketing source" and companies focusing more on the number of people who completed a programme rather than the tangible benefits the programme afforded.
So despite there being many brilliant partnerships out there, there is significant room for improvement. This starts with both organisations taking more time to build the personal relationships that are needed to create and sustain a truly impactful partnership. In my experience, this should be founded on a deep understanding of what the charity really needs and then consideration of the sweet spots there are in terms of what the business can offer.
It is also about being bold and going beyond fundraising and volunteering.
One great option is to bring social impact into the heart of leadership and talent development by giving participants real projects with charities and their beneficiaries. Some 71 percent of the charities who had experience of such schemes said the support was more valuable that typical volunteering projects. Alongside this, companies benefit by giving future leaders exposure to key societal issues that matter to the business, as well as an opportunity to embed and develop their skills in a different, sometimes challenging environment.
The coming months present an opportunity to build on the connection that those working from home are now feeling to their communities
Over 80 percent of those who responded to our survey also believe that their charity has valuable insight that could help businesses to improve their understanding of customers and develop better products and services. One example given was an older persons charity helping a company to recognise the signs of dementia and provide the support needed for those suffering from it to still access their services. Another came from a disability charity who had worked with a local bus company to change how they trained their drivers and designed their buses.
Yet overall, only 55 percent said they were given an opportunity to share insights like these, the majority in Greater London.
The coming months present an opportunity to build on the connection that those working from home are now feeling to their communities. It's a chance for businesses to enhance their social impact while unashamedly bringing a range of mutual benefits in terms of staff engagement, the development of leaders and improved products and services. In tough times, it's an opportunity that both businesses and charities need to seize.
As we wrestle with some of the more challenging social impacts of the coronavirus lockdown – social isolation, digital exclusion, domestic abuse – charities are well-placed to advise businesses on how they can best serve their people, customers and wider society.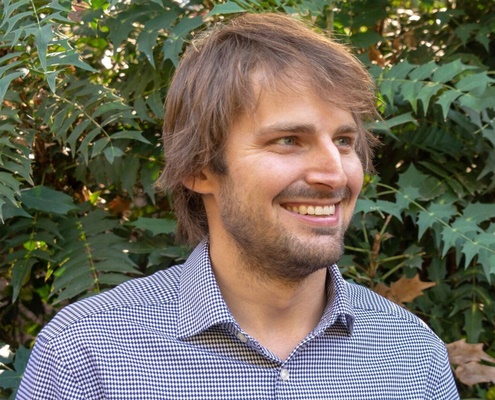 Michael is Senior Manager at Three Hands and lead author of the 'Business & Charity Relationships: What Charities Are Saying That Businesses Need to Hear' report, available to download for free here.