May 1, 2020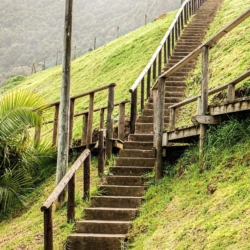 Not since 911 has one event triggered such global impact and uncertainty across all businesses and industries. The unprecedented speed and scale of organisational change has challenged even the prepared leadership team.
The past month has seen leaders scrambling to adjust to the first phase of pandemic, supporting their teams to adjust to the new ways of working and finding fast fixes for their business model to keep the business operational.
Most organisations are now in the second phase, preparing and adjusting for an uncertain period of remote working or strict protocols for a phased return to work to support essential workers in industries such as manufacturing. One of the biggest challenges for leaders will be to keep their teams engaged and productive as the impact of isolated living takes its emotional toll. HR and internal communications teams around the world are in critical demand to support leaders and employees.
However, the real challenge and priority for leaders is the longer-term impact of the pandemic on their business and teams. This pandemic is not simply a case of 'weathering the storm' and then returning to normal; the broader implications of this situation will force a different type of change and organisational behaviour required by businesses and leaders.
What leaders do now to support their employees and plan for a changing business model will define the future success of their business.
A values proposition
Perhaps the biggest challenge that businesses are facing is the reality that COVID-19 has exposed a significant imbalance between manufacturing and retail employees  and office-based workers. Leaders and HR teams will have to address the issues/inequalities that have been revealed. Working processes need to be addressed to provide greater support to an organisation's essential workers and for this to be recognised across the whole business.
The hierarchy of employee needs has been upended, not just to essential workers but all employee groups. What they expect and will demand in the future in both benefits and behaviours means a new approach is essential if businesses want to retain and attract top talent.
Great expectations
A lot has been said about changing employee expectations on future ways of working; its correct that COVID-19 has shown us that things can be different, the impossible is possible when needed. But the challenge for leaders is understanding what these expectations are, and if these expectations are sustainable for the business long-term.
Early data reveals that leaders will likely face are requests for:
Increased flexibility in remote working
More flexible working hours
Changes to employee benefits
There is no one size fits all, quick solution. The key to leaders getting this right is listen to what employees are saying and understand what the impact of these different requests will be on the operations and ways of working of the business. Leaders need to evaluate what is practical and right for the longer-term success of the business.
How they develop and implement these organisational changes is critical
How they develop and implement these organisational changes is critical. Traditionally, most organisations tend to design and implement change in silos – by function, business unit, special project. If anything, this crisis has shown us that organisations need to develop and execute integrated change more to support organisation agility and productivity.
What leaders need to be thinking of now is the employee user experience (EUX). Creating integrated change plans, built and executed to enable employees to more easily do their jobs, will not only create more agile change and support increased productivity but it will also increase the employer value proposition (EVP) which will be increasingly important for brands longer term.
Squaring wellbeing and productivity
The speed and scale of change has challenged even the most prepared leadership. But in the large majority of cases, organisations have been able to adapt to support their teams as needed. Their focus has been on supporting the wellness and engagement of employees, which in turn supports customers and productivity.
One issue leaders should be planning for is the how they will prepare their teams for future working and bringing teams physically together – when they are allowed. There will be a conflict between the organisational needs to retain and increase productivity, and the employees' needs to recover and recalibrate after the lockdown.
Don't wait for the conflict – think ahead on how you can support your teams to remain productive whilst protecting their wellbeing. Think of this as a relay race, not a marathon.
Image by Steve Buissinne