September 2, 2020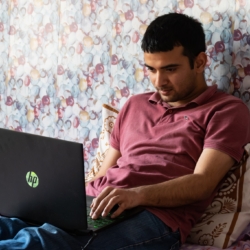 With many companies announcing that they will not force employees back to the office until next year, 34 percent of UK workers have admitted to feeling more productive since working from home. That's according to new 'Work Different' research from Qualtrics.
The research, which surveyed 2,000 UK workers, also claims that a third (31 percent) of workers have felt creative since working outside of the office, while over a quarter (27 percent) believe it's been easier to collaborate with their colleagues since the coronavirus lockdown began.
Sally Winston, Head of EX Solution Strategy EMEA at Qualtrics said:
"While working remotely for so long has had its downsides, not everyone has found the experience negative. Where some have struggled to acclimatise, others have found themselves more able to concentrate or come up with great ideas.
"Businesses must be prepared to listen, understand and act"
With businesses considering how they should approach productive flexible working in future, it's vital to create a two-way dialogue with your people. This is key to understanding how employees are feeling and appreciating whether the new work environment will suit the habits they've adopted over the past few months.
Every worker will have different concerns and priorities. Getting visibility on how staff are feeling will enable businesses to react quickly in a shifting environment, improve employee engagement and even drive business performance. Businesses must be prepared to listen, understand and act to ensure the return-to-work process is smooth, safe and effective for everyone."
The Return to Work Pulse is available here.
Image by Rajesh Balouria