August 18, 2017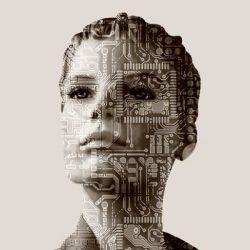 Technology analyst Gartner claims in a new report that artificial intelligence (AI) will become the biggest technology megatrend of the next decade, suggesting that organisations need to focus their main efforts on AI based technology in the short to medium term. The study suggests that 'digital business execution' requires more frequent and complex decision making, continuous problem solving and rapid pattern recognition, all of which require workforce digital dexterity. In most organisations, however, responsibility for helping employees develop the desire and ability to exploit a wide range of transformative technologies — highlighted in the Gartner, Inc. Hype Cycle for Digital Workplace, 2017 — does not have to rest with any group or individual.
The new 'Hype Cycle' study also suggests that transparently immersive experiences and digital platforms are trends that will become big news over the coming years. The firm has previous successful history in predicting tech trends – seven years ago it identified social cloud, analytics and cloud as megatrends. The Hype Cycle for Emerging Technologies report claims to offer a cross-industry perspective on the technologies and trends that business strategists, chief innovation officers, R&D leaders, entrepreneurs, global market developers and emerging-technology teams should consider in developing emerging-technology portfolios.
Gartner says Artificial intelligence technologies will be the most disruptive class of technologies over the next 10 years due to radical computational power, near-endless amounts of data, and unprecedented advances in deep neural networks. These will enable organisations with AI technologies to harness data in order to adapt to new situations and solve problems that no one has ever encountered previously. It adds that technology will continue to become more human-centric to the point where it will introduce transparency between people, businesses and things. This relationship will become much more entwined as the evolution of technology becomes more adaptive, contextual and fluid within the workplace, at home, and in interacting with businesses and other people.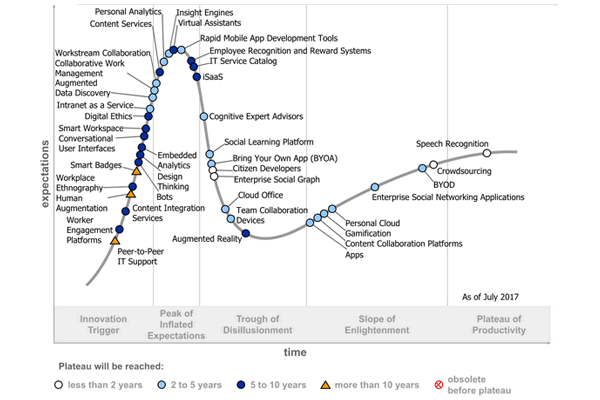 The report goes on to say that emerging technologies require the enabling foundations to be revolutionised in order to provide provide the volume of data needed, advanced compute power, and 'ubiquity-enabling ecosystems'.
"Humans will still be at the centre of work, even as intelligent software and machines become our co-workers. CIOs must anticipate how trends in business, society, technology and information will converge to change where, when, why and with whom we work," said Matt Cain, vice president. "CIOs must expand their charter to include workforce digital dexterity."