July 23, 2020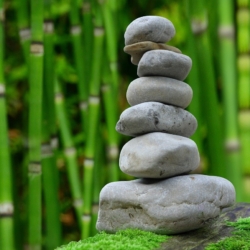 Health and wellbeing has been at the top of the agenda for HR departments for a long, long time, but there's nothing like a global health emergency to catalyse a fundamental rethink of how you approach your responsibilities as an employer. Corporate healthcare has moved from the remedial approach to curing existing ills, to the preventive approach that encourages employees to take care of themselves through services such as gym membership.
But COVID-19 is making employers look a step further at how much they need to know about their employees and how far they should expect their employees to manage their own wellbeing with the health of the company in mind.
I was walking into the offices of one of our partners recently and was looking closely at one of the security cameras at the entrance to the building. It seemed a little less discreet than most of them are nowadays and its prominence caught my eye. My curiosity piqued, I asked the receptionist whether it was just me or was it just a little 'in your face'. It turns out that it was specifically designed to be in your face.
Rather than being a traditional security camera, it also scanned the temperature of everyone entering the building and alerted all parties if it appeared the individual making their way to work had a fever. If they did, their pass wouldn't work and they would be refused entrance to the building. What was once the preserve of airports in Asia Pacific at the start of the pandemic has very quickly become the norm for the workplace, even in shared workspaces such as the one concerned.
This very quickly brings to a head the hoary old problem of what to do with an employee who is unwell and insists on coming to work, out of presenteeism or denial. The responsible employer will send them home, judging the risk to the individual, but also the wider workforce, to be higher than the value of keeping them in the office, spreading a virus and underperforming.
No entry
What about the employee? They might be feeling unwell but they remember their manager is not particularly tolerant of absenteeism. All too often the response is to simply go straight to the office and just work through it. It might be putting others at risk, and it might be prolonging their own suffering, but we all know this is the default response to waking up feeling a bit peaky.
The old ways just don't cut it anymore
But now, with the flick of a switch, or the swipe of a pass, the problem is solved. Entrance denied.
The old ways just don't cut it anymore. We need a new response to an age-old problem. That's why forward-looking employers are learning the lessons of the crisis quickly, to inform a long-term strategy for employee health and wellbeing.
Shortly before lockdown, employers began sending employees home for health issues they would have been previously expected to shrug off. A temperature? Home you go. But it also went a stage further. You didn't even have to have a cold to be sent home. If you were in the category of people classified as requiring 'shielding' you were told to work from home. This is a group with long-term health conditions making them more vulnerable to severe illness.
There is a natural evolution of this line of thinking. We know this group is at higher risk of infection and more severe illness following contraction, so they need to follow government guidance to stay at home. But more and more people are turning to hyper-personalised health devices that supply them with a wealth of data on their wellbeing on their watches or other smart devices. They may know they are at higher risk of infection than the general population too. Should they be sharing this information with their employers?
But it seems that employers are starting to catch up. Figures from a Mercer Marsh Benefits report on global health found that as many as 68% of employers are planning to invest in digital health support over the next five years and this trend is likely to be accelerated in light of the COVID-19 pandemic. What's more, two thirds of workers report being more confident in digital health and wellbeing solutions that are promoted by their employer. A similar number said they would be willing to share their personal health information to ensure quality, personalised and convenient healthcare.
The moral imperative
This is where employee wellbeing conversations stray into moral philosophy as much as preventive healthcare. As we see employers provide increasingly hyper-personalised health and wellbeing solutions for employees, where does the burden of responsibility lie? Is it down to the employer to identify those who are vulnerable to infection and to protect them with home working? Or does the employee have a right to take a calculated risk and come to the workplace despite knowing they are potentially putting themselves and others in danger?
The answer will lie in a new covenant between employer and employee regarding healthcare. What's for certain is that there will be an avalanche of information on employee health from now on – employees will be expected to disclose more and employers to provide more widespread and personalised protection. Employers will be bringing more vulnerable employees back into offices over the coming months and we face a period of heightened risk. Tools that enable the monitoring and management of general health and wellbeing as well as specific conditions will become increasingly popular, with more of an emphasis on data and analysis.
We're looking at a radical change in workplace culture. The knowledge that comes from this will give power to both parties. The goal should be that they work together for the wellbeing of all.
Image by Elias Sch.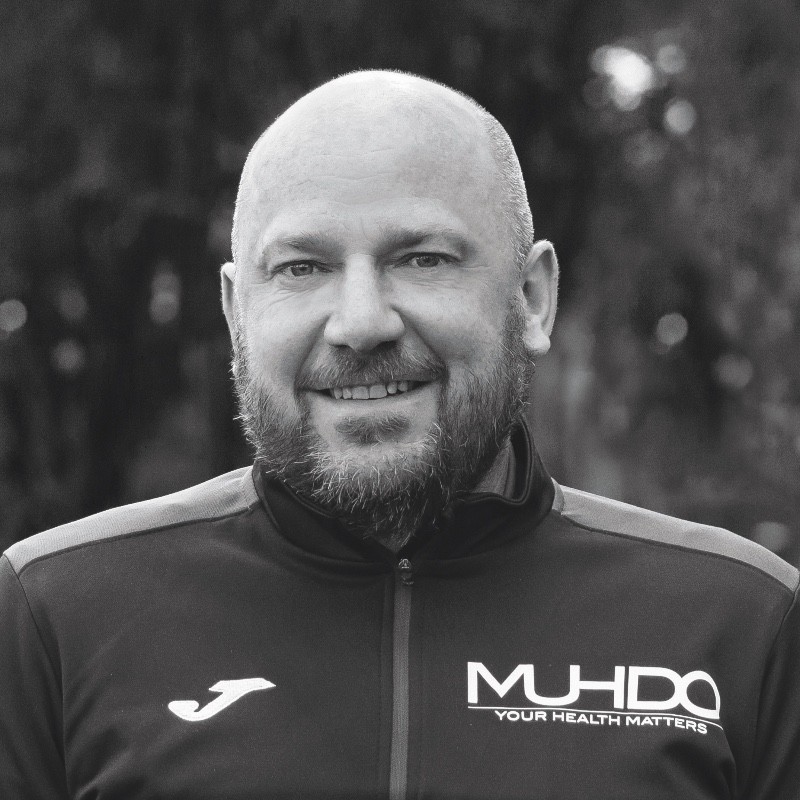 Nathan is the co-founder and Chief Executive of Muhdo Health and is experienced in leading businesses across the sports, health and media industries. His past roles include Commercial Creative Director at SFP Media and Managing Director at Ultimate Guide Media Ltd, who publish fitness magazines globally.