December 10, 2014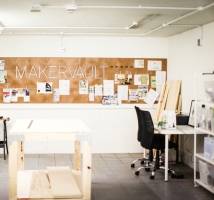 Social enterprises, business start-ups and community groups will be offered free co-working space by Barclays as part of an initiative called Hatch, developed  in partnership with charity 3Space. The programme aims to transform underutilised Barclays' properties into office space for social entrepreneurs, early stage local businesses and community groups, charities  and other qualifying organisations. The first Hatch project has opened its doors in Oxford (above), with a further three set to open in 2015. 3Space claim that Hatch will provide for a unique combination of creative, social and community needs, helping more people get their business ideas off the ground, experiment and share ideas as well as access advice on business and technology. The spaces should also provide a central hub for communities, hosting local events and meetings.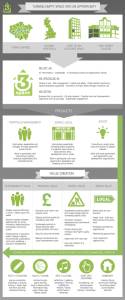 Commenting on the Hatch initiative, Derek White, Barclays Chief Design and Digital Officer said: "One of the challenges facing fledgling enterprises today is finding affordable space in which they can experiment with ideas and foster creativity. Working with 3Space allows us to tackle this, providing a base for local entrepreneurs and social enterprises and giving them access to the support and resources they need, beyond traditional banking products and services."
Andrew Cribb, CEO and Co-Founder, 3Space said: "Through our experience in transforming otherwise empty buildings across the UK we have identified a need for a type of local space where creatives, social enterprise, non-profits and local entrepreneurs can work, collaborate and experiment, creating value from an otherwise under-utilised resource, whilst also providing the foundation for sustainable local economic development. We are delighted to have a corporate partner in Barclays, which has the reach and resources needed to achieve this vision."
The set-up of the spaces will be flexible to encourage experimentation and innovation, and will provide a range of useful tools and equipment. For example in Oxford, the former bank vault has been repurposed into a maker space, equipped with a 3D printer and workshop tools. Further free of charge support will also be provided by Barclays staff such as social media training and access to Barclays personnel to help mentor and support their business growth and offer advice on technology.