December 10, 2014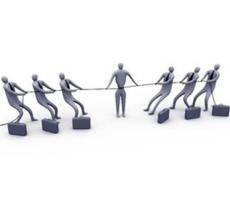 The economic impact of unfilled job vacancies on the UK economy may be leading to a staggering annual cost of over £18bn. Research by job site Indeed, claims that falling unemployment and robust job creation is resulting in many businesses finding it a challenge to locate and secure the right employees. This inability to find and recruit the right hire for a role is impacting on both the business itself and the wider economy in two major ways. For the employer, failing to effectively resource a business slows both production and profits, while in the wider economy unearned wages reduce consumer spending power and contribution to economic growth. 'Empty desks' in the real estate sector are having the greatest impact on the UK economy, due to high levels of contributed economic value (the goods and services that could be produced if the position were filled).
Indeed SVP Paul D'Arcy commented, "For today's job seekers, these are positive conditions, however, at around £18 billion per year, the cost of unfilled roles should serve as a wake-up call to UK businesses developing recruitment strategies in a post-recession environment."
"Each 'empty desk' represents an opportunity both for the individual and the business. For the business, finding and recruiting the right individual means better productivity and profits, while for the individual, earning an income and spending a salary contributes to wide economic growth. In today's economic environment of lowered unemployment and labour participation, it has never been more important to hire the right fit for each role."
Other key markets are also being affected, as according to the report, the sheer volume of openings in the wholesale and retail sector means that vacant positions in this sector represent £195m per month. Empty desks in the UK's professional services sector cost the economy an average of £155m per month, while unfilled vacancies in the finance and insurance sector account for £129.1m in lost economic potential. Meanwhile, vacancies in the information and communication sector represent £119.9m of lost economic potential.
The proportion of unfilled vacancies in high value added sectors means that empty desks in the UK are of greater economic significance than in the US, Germany and Australia – representing 1.3% of monthly GDP across the UK economy compared to 0.9% in the US.