December 11, 2014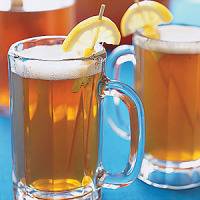 City workers have been proven to 'work hard and play hard' more than those in other areas of Greater London, according to an extensive study of the capital's office workers. Those in the Square Mile have the longest hours (45.3), spend most nights out drinking (two) and as a consequence suffer from the highest number of hangovers on a weekly basis. The findings are part of a research project by Avanta Serviced Office Group, to reveal the contrasting habits, characteristics and lifestyles of those working in different areas. The study questioned over 1,500 office workers across the city and found: City of London workers are most likely to 'work hard and play hard', often snoozing in the workplace at lunchtime to catch up on their sleep; weary West Enders are out-shopped by workers in the City; Islington is the cycling and social media capital of London; and Croydon has the most office romances.

Their extreme lifestyles mean 'City Shakers' often rely on lunchtime snoozes to get them through the week (just over once per week), while they are the least likely to find time to cook their own evening meal and the most likely to treat themselves to lunch in a restaurant. Average lunchtime spend in the City is £7.47, 38 per cent higher than the London average (£5.16).
In contrast, Hammersmith and Fulham workers are dedicated homebodies, much preferring to leave the workplace early, relaxing with a home cooked meal in front of the TV. This inevitably means they are also one of the least likely to be hungover at work; with 71 per cent saying this never happens to them (compared to 50 per cent in the City).
Despite working so close to some of the world's best retail locations, Weary West Enders are significantly out-shopped by their City counterparts, perhaps put off by the Oxford Street hordes. Only shopping on their lunch break an average of once per week, compared to 1.5 times for City workers, West Enders are also out-shopped after work, going just 1.1 times per week vs. 1.6 in the City. Their weariness could also be down to their long commute – a laborious 57 minutes on average – and the fact that they are the biggest tube users in the Capital. Over two thirds (68 per cent) of Westminster workers regularly commute underground, almost twice the London average.
Camden-ites appear to be the most laidback of all those in inner London, making it to the workplace later than workers elsewhere and then taking the most leisurely lunch breaks – a luxurious 42 minutes on average, 20 per cent longer than the London average.
Workers in Islington should be proud that they are officially the most green-conscious travellers of all the boroughs, with almost one in five (17 per cent) cycling to work, nearly three times the average (six per cent). 'Islington Greenies' are also the most likely to walk to work regularly, with 50 per cent choosing to travel on foot, 20 percentage points higher than the norm. However Islington workers are also challenging the City for socialising, with an average of 1.8 nights drinking per week. They are also the biggest social media addicts, checking their profiles on average 4.7 times during the working day, or more than once every two hours.
The biggest preeners in London can be found in Tower Hamlets – home to financial hotspot Canary Wharf – where workers take over 45 minutes on average to get ready for work. This compares to an average of 39 minutes across the city and a low of just 31 minutes for speed-dressing workers in Wandsworth. Tower Hamlets also challenges the City for long hours, also working over 45 hour weeks, not helped by the fact that they work through lunch twice on average. However they do enjoy the most holiday, taking 28 days on average per year, compared to a London low of just 24.
When it comes to journey time, the most unfortunate commuters can be found in Southwark, where 'Southwark Sloggers' travel for over an hour (62 minutes) to get in, compared to a cross-London average of just 45 minutes.
Alan Pepper, CEO of Avanta Serviced Office Group, commented: "Every area of London has its stereotypes but our study helps to debunk, or confirm some of these once and for all. The City and Canary Wharf are famous for long hours and partying, so it's interesting to see that this is still true for many in those areas. However there are also some surprises, with Croydon coming top for office romances and those in Lewisham most likely to take work home with them."
Other key findings include:
Croydon workers are the most likely to have had an office romance – more than two in five (43 per cent) have locked lips with a co-worker, compared to an average of just 28 per cent.
Workers in Lewisham are most likely to work from home in the evening, with 50 per cent doing this at least once per week and 20 per cent every day.
The most sleep deprived are in Barnet where they average just 6.4 hours per night, while those in Waltham Forest get the most (7 hours).
Workers in Harrow & Hillingdon are the most active, exercising almost three times per week on average (2.9). Newham and Lambeth workers spend the least time exercising.
The earliest birds can be found in Newham where over a third of workers (38 per cent) wake up before 5.30.