June 13, 2017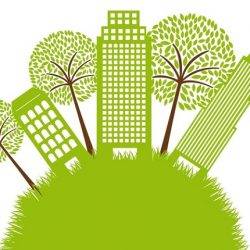 Building managers and FMs are under growing pressure to reduce costs and convince senior management about the need to take control of their energy needs according to a survey carried out a recent energy event; which also revealed that the majority (56 percent) believe that battery storage will be the biggest energy trend in the next decade. This was according to delegates at the recent Energy Live Future conference at Leicester's National Space Centre where more than a third (38 percent) of delegates at the event, sponsored by British Gas Business, agreed that reducing energy costs remained the central energy issue for large organisations and those who manage commercial buildings. This was closely followed by the challenge of convincing business leaders to allow investment in new technology (35 percent). Nearly half (48 percent) of delegates suggested that political uncertainty, caused by the General Election, Brexit and changing regulation, could make it even more difficult for them to make significant energy changes.
When asked what would be the biggest energy trend of the coming decade for commercial buildings, more than half of delegates (56 percent) believed that battery storage would be most important, followed by using demand-management technology through the Internet of Things (31 percent) and generating all of your own energy from on-side generation (12 percent).
Gab Barbaro, Managing Director of British Gas Business said: "My challenge to business leaders is to get smart and be more proactive about their energy use. Businesses must think long-term rather than be swayed by current political or economic uncertainty – there are countless opportunities for organisations to save money on their bills today, by getting to grips with how it's being used and taking action where it's being wasted."
British Gas Business argued that delegates could help to overcome their energy issues by adopting three principles:
Smarter buying of energy.
More intelligent use of energy resources.
Greater control over energy use through initiatives such as on-site generation or demand management technology.
Several other influential businesses took part at the future-gazing event, including Microsoft, EY and Tesla.  Delegates learned how to make use of block chain technology and the smart grid, and gave their verdict on current energy technologies during the 'Energy Tech Tinder' session.
Stephen Church, Partner at EY, said: "The industry is changing at a pace that has never been experienced before. This is the age of the empowered customer – and disruptive technology is at its very heart. Now the industry must rise to new challenges and embrace this change and disruption if it's to make of the most of the ever arising new opportunities."