July 17, 2017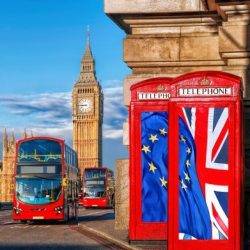 Commercial property occupiers remain cautious about the future, and hard data indicates that demand has, so far, been largely unaffected by Brexit, claims a new report from the British Council for Offices (BCO) . 'Brexit and its Potential Impact on Office Demand', examines how Brexit might impact on demand for office space on a national and regional basis through to 2022. According to the report, almost one year on from the Brexit vote the situation is one of uncertainty, feeding through to slower growth, with 'an almost palpable sense that choppy waters lie ahead, particularly with regard to trade and movement of labour'. However, businesses continue to make long-term investments in the national economy and even in the City, some large investment banks have committed to large new office buildings. There is much variation in the relative performance of the UK's major office centres, though, with some expanding and others apparently in decline.
The data suggests that the 14 cities outside London have lost an aggregate 50,000 Financial & Insurance jobs since 2007. Even in London, growth has been negligible; suggesting that the UK's larger cities have been losing Financial & Insurance employment ahead of any Brexit effect – in some cases quite substantially.
With the precise implications of Brexit for the UK's office market being heavily dependent upon the outcome of the Brexit negotiation the report provides an evidence-based analysis of the potential impact of the UK's departure from the EU on demand for office space. It examines office jobs growth and space demand expectations to 2022 in London and key cities across the UK, based on employment forecasts from Oxford Economics; Brexit-specific structural demand risks on a sectoral basis, as a result of changes to areas such as passporting rights, equivalence, access to the Single Market and new trading agreements; and  Brexit specific behavioural demand risks including relocation activity, hiring freezes, jobs forgone, reductions in tech funding and other key factors.
The report says that demand in regional cities in the short to medium term is likely to be a affected by: changing occupier requirements (resulting from rationalisation in response to cost pressure and technology); decentralisation of jobs from high cost London; the Government's hub strategy, which is seeing concentration of activities in key centres; and the ongoing impact of Permitted Development Rights, which is squeezing the supply of secondary stock as it is converted to residential uses.
To access a full copy of the report click here