June 29, 2016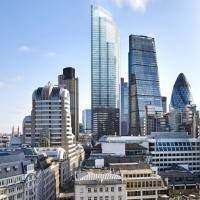 Whatever your opinions on Brexit, there's no doubt that it has created a range of frequently turbulent knock on effects in the workplace, commercial property, design and architecture sectors. We've shared some of the latest views on the next page to go with the initial reactions delivered by a still shell-shocked world that we published last Friday. One thing seems pretty clear is that for most firms, including those in the commercial property sector, there is no rush to judgement and most are prepared to continue business as usual while so much remains undecided. For the same reasons, the FT is reporting that some developers are putting projects on ice until they have more certainty and a report from researchers Green Street suggests that the eventual decision to leave the EU will result in a substantial fall in real estate values. Meanwhile, CIBSE is the latest organisation to calm fears about the impact of the UK leaving the EU.
As reported by I&PE, two of the UK's largest investors in commercial property are forecasting a moderate decline in both capital values and rents, but don't think there will be a crash.  The same journal is also reporting that the German fund management group Union Investment believes that London will continue to be a "safe-haven market" in spite of Brexit.
Less optimistically, the FT is reporting that two of the UK's largest developers, Axa and Crown Estates are holding back on three major developments, including the 62 storey, 1.4 m sq. ft. Bishopsgate Tower.
In similar gloomy vein, real estate research firm Green Street Advisors is suggesting that the value of commercial real estate in London could fall by a fifth in the three years following the potential exit of the UK from the EU.
On a more upbeat note, John Field, President of the Chartered Institution of Building Services Engineers (CIBSE), believes that Brexit might open up new opportunities for its members. "CIBSE is planning for life after the Brexit vote with the firm belief that our strong professional leadership remains the base on which the interests of our members and the public they serve can best be supported", he says. "We do not anticipate any significant alteration in the very positive engagement we maintain with members across the globe and suggest that the referendum result creates significant opportunities and commitments to increase engagement with regional, national and global interests."