June 28, 2016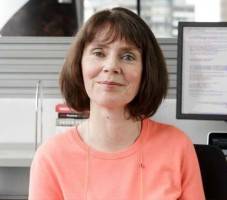 The idea of a fixed retirement age looks increasingly distant in countries around the world and perhaps none more so than the US. According to a study from the Pew Research Center, based on data from the federal Bureau of Labor Statistics, more US over 65s are working than at any time covered in the analysis, and they are working longer hours. As of May, nearly a fifth (18.8 percent) of over 65s worked full or part time, up from 12.8 percent in 2000. Intriguingly, the study also shows that this represents a significant greying of the workplace as in the overall population, 59.9 percent of Americans are currently in jobs, down from 64.4 percent in 2000. The same pattern is evident even in workers significantly older than 65. Even the over 75s are working at higher rates than they did before the 2008 recession, the only age groups about which that can be said, according to Pew, emphasising the fact that the workplace is getting older rather than younger as is commonly assumed.
The study also discounts the idea that these people are supplementing their retirement income. Just over a third (36 percent) of employed over 65s work part time. The study also shows that men are proportionately more likely to remain in employment, making up 55 percent of older workers but only 45 percent of the population. Perhaps unsurprisingly, the study also finds that over 65s are most likely in management, law or the social sectors than they are in manual occupations, construction and computing.
Similar patterns are evident worldwide and a new study from economists at PwC highlights the potential contribution the grey workforce could add to national economies. It found that OECD countries could add $2.6 trillion to their total GDP if the employment rate for workers aged over 55 was equal to Sweden, the country deemed to perform best in PwC's Golden Age Index which is based on a range of factors such as employment levels, skills, training and earnings. The US could boost its economy by 3 percent simply by better tapping the potential of its older workers, according to the PwC report.
According to PwC, the potential GDP boost varies significantly across countries, from around 1 percent in Norway to around 19 percent in Greece. Other countries lagging behind in the index could also experience large gains, such as Belgium (15 percent) and Slovenia (14 percent). Given its size, the US has the largest potential absolute gain of around $0.5 trillion (around 3 percent of GDP).
PwC Golden Age Index – key results
The Nordic countries once again perform strongly on the index, with Iceland topping the list and Sweden in third and Norway in sixth place. Denmark (12th) and Finland (14th) don't perform quite as well as their peers, but still make it into the top half.
Israel, Germany and New Zealand have shown the most significant improvement since 2003, primarily driven by an increased employment rate for older workers, especially within the 65-69 age group. Greece and Turkey have fallen the most in the rankings since 2003, partly due to falling employment rates for older workers.
Despite falling one place in the rankings since 2003 and remaining in the middle of the overall OECD table, the UK performs relatively well when compared to the other EU countries (ranking sixth out of 21). The US still has the highest ranking of the G7, but has fallen from second place in 2003 to seventh in 2014 as other countries have improved faster.
Public policy and business implications
The PwC report also looks at what strong performing countries have in common and suggests three key labour market themes that governments should focus on:
Encouraging later retirement. This could be achieved through pension reform or by creating other financial incentives that encourage workers to continue working past the official retirement age.
Improving employability. Policymakers could focus on promoting lifelong education and training, which could upskill older workers and thus potentially reduce unemployment of older workers.
Reducing employment barriers for older workers. Public policy could place an emphasis on tightening regulation around labour market discrimination against older workers.
There are also several opportunities and challenges posed by the Golden Age Index for business. Says John Hawksworth of PwC: "Businesses should look to adopt flexible working policies, such as 'phased retirement', or expand training programmes to encourage and support their older workforce. They should also take steps to achieve age diversity, for example through opening up apprenticeship schemes to older workers so that they can capitalise on their experience."