August 26, 2016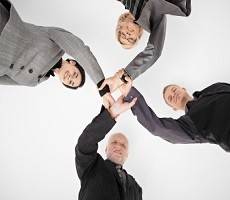 People who work in multigenerational teams are much more engaged and likely to deliver higher levels of customer service a new report suggests. In a survey of over 32,000 of McDonald's own UK employees, their people who work with a cross-section of ages registered a 10 percent increase in happiness levels compared to those who work with their peer group. With the GCSE results just in, the fast food retailer wanted to gauge attitudes among potential future employees, so McDonald's UK commissioned a census of 5,000 people representing each of the five working generations. It revealed that adults of all ages are united in wanting to be part of a multigenerational workforce. In fact, the opportunity to work with people of different ages was the top priority for more than half of all respondents (58 percent) and this factor was important for older people born between 1900 and 1964 (67 percent), as well as 16-year olds (57 percent).
The survey found that 70 percent of people across the generations expect to work with people who have different life experiences and views of the world. The mutual benefits of a broad range of age groups working side-by-side is also recognised by customers.  Out of a sample of 1,000 McDonald's customers, an overwhelming majority (84 percent) like to see a mix of ages in the restaurant team and most (60 percent) expect better service as a result.
Claire Hall, Chief People Officer, McDonald's UK, said: "This summer marks an important milestone in the workplace as people born in the year 2000 take up part-time roles for the first time.  Yet despite growing numbers of older and younger workers, the value of a multigenerational workforce to business is little understood.
"As these insights show, teams that bring together a mix of people of different ages and at different life stages are fundamental to creating a happy and motivated workplace and to delivering a great customer experience."
McDonald's Bridging the Generation Gap exec summary