June 10, 2013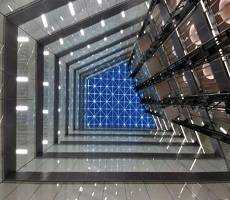 British Land says it is on track to meet many of its 2015 targets on managing buildings efficiently, developing sustainable buildings and reducing carbon emissions. In its Corporate Responsibility Report for 2013, the real estate investment trust, which owns and manages a portfolio of commercial property worth £16.4 billion reiterates its commitment to sustainable property management: "There are increasing indications to support our view that sustainability, and particularly energy efficiency, grow income and grow value in the longer term. We are convinced this will be proven over time. Green buildings are also less at risk of obsolescence, thus further protecting and growing capital value over the medium to long term."
Progress includes achieving 38 per cent less landlord-influenced energy use across its' like-for-like portfolio since 2009; diverting 95 per cent of waste from British Land developments from landfill; cutting carbon emissions (Scope 1 and 2) across its' like-for-like portfolio by 33 per cent since 2009, saving 29,900 tonnes of carbon and reducing water use across its' like-for-like portfolio by 18 per cent since 2009.
In his introduction to the CSR 2013 report, Chris Grigg , Chief Executive of British Land said: "As we highlight in this Report, this year we have made good progress through our strong relationships with our occupiers, on-site building management teams and development partners. We have also worked more closely with our major suppliers, local people and other partners to understand and address local issues, with a particular focus on training and employment initiatives."
The report also provides information on areas the company has found challenging, including reducing water use at its properties, supporting local procurement across its portfolio and encouraging diversity within the property sector.
Despite these challenges however, British Land, which is a the prominent UK Green Building Council member argues that: "There are increasing indications to support our view that sustainability, and particularly energy efficiency, grow income and grow value in the longer term. We are convinced this will be proven over time. Green buildings are also less at risk of obsolescence, thus further protecting and growing capital value over the medium to long term.
"We spend wisely, controlling our costs and those of our occupiers by reducing energy use across our entire like-for-like portfolio by 38% since 2009, cutting carbon emissions by 39,600 tonnes and saving occupiers £5.2 million over the last four years."
To download a copy of the report, click here. More information on the UK Green Building Council is available here.