January 30, 2015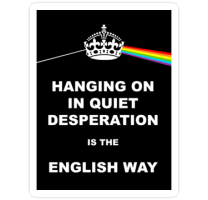 New research from Avanta Serviced Office Group claims that noise in the office environment is severely damaging the productivity of British businesses. The study of more than 1,000 UK office workers found that although over 80 percent of employees claim to being regularly distracted by noise in the workplace, fewer than half complain about it. Instead around a third admit they simply take themselves somewhere quieter such as their homes or a cafe or library. The study also identifies the distractions that bother people the most, most deriving directly from their colleagues including overheard conversations, ringtones, loud eating habits, whistling, music and even people talking to themselves. Compared to these human sources, the racket generated by inanimate objects features low down the list of irritants.

Commenting on the findings of the study, Julian Treasure, Chairman of The Sound Agency said, "The sound around us has a powerful effect on our psycho-physiological state, as well as on our cognitive ability and our social behaviour. Intelligent sound design can help improve concentration, reduce fatigue and stress, and consequently create more productive working environments. Noisy workspaces may need damping down to the ideal level of 45-55 dB, while very quiet spaces may need masking sound to create some privacy and reduce distraction when colleagues take calls or converse. Masking sounds are typically low density, requiring little attention, and pleasing to work in. Examples could be birdsong or gentle flowing water."
The main finding of the report are summarised in the infographic to the right.