June 6, 2019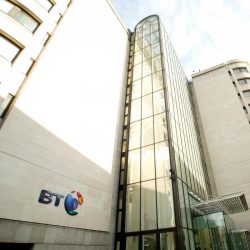 BT has announced that it plans to close more than 270 offices as part of a five-year programme to cut costs by around £1.5bn. The firm says it will retain 30 sites in its real estate portfolio, primarily those "containing modern, future-fit buildings, including corporate offices, contact centres and specialist sites". BT has announced the first eight locations for its new consolidated offices as part of what it calls the "Better Workplace Programme", which was first announced in May 2018. The offices will be located in London, Belfast, Cardiff, Edinburgh, Bristol, Birmingham, Manchester and Ipswich.
Around 52,000 people are currently employed across the 300 sites, however BT emphasised that no jobs will be lost as a direct result of the program although jobs will be lost as part of the broader restructuring of the business.
Chief executive Philip Jansen said. "The Better Workplace Programme is about bringing our people together in brilliant spaces, and transforming the way we work. Revealing these eight locations is just the first step; we have dedicated teams working on identifying the best buildings to move into and which ones to redesign for the future. As a result of this programme, BT people will be housed in inspiring offices that are better for our business and better for our customers."
In addition to real estate consolidation, the telecoms giant plans to lay off 13,000 workers over the three to five-year cost-cutting initiative. BT employed 83,000 people in the UK and 23,000 overseas as of May last year when the process started. Two-thirds of BT's job cuts will be in the UK.
BT announced in May last year that it will exit its St Paul's headquarters in London and is currently seeking a new base in the capital.