September 18, 2018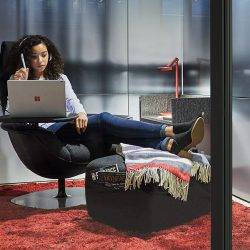 Agreeing on the definition of creativity is no easy task, as it can mean a whole range of different things to different people. To some, creativity means painting a beautiful picture or creating a unique sculpture, while for others it might mean writing a catchy tagline, developing a new business model, or building an innovative online tool. The fact is, creativity can be found in all walks of life, not just those we traditionally see as creative, such as art, design or music. And furthermore, it's playing an increasingly pivotal role in the growth, development and success of all types of organisations, and the employees working for them.
Research shows that creativity will be one of the most sought-after skills in the not too distant future, as the pace of change speeds up and more process-driven and transactional work is carried out by machines.
According to the World Economic Forum, by 2020, more than one third of the desired core skills sets of most occupations will be comprised of attributes that are not yet considered crucial to the job, while 65 per cent of kids entering school today will grow up to do jobs that don't yet exist, according to PwC. Based on these predictions, the way we think about work is about to change dramatically.
In fact, today's workers are already aware of this shift, with research by Microsoft Surface revealing that 83 per cent are asked to be creative at least daily or weekly, while nearly three quarters (72 per cent) say their future success depends on their ability to be creative. Yet, on the flipside, there is also evidence that people feel frustrated when it comes to creativity in the workplace, with 40 per cent of workers saying creativity is neither encouraged nor rewarded by their employer and 69 per cent saying they are not living up to their creative potential. So, what's going on?
According to the Microsoft Surface research, at least part of the problem stems from the physical workspace, with employees naming uninspiring workplaces (41 per cent), a stressful atmosphere (34 per cent) and a lack of appropriate spaces to focus and think alone (28 per cent) as major inhibitors to creativity.
Many workplaces are still designed according to the needs of the past, when the majority of employees were involved in linear and predictable processes. But this doesn't cater to the needs of today. Creativity is an iterative process, which involves working alone, in large and small groups, and in pairs. This combination of diverse work styles requires a whole new set of spaces and technologies to be truly effective, including the digital workplace.
Until now, space and technology have been planned and developed by completely different teams with contrasting objectives. But this approach has often led to a disconnect in how the two interact, and the behaviour they stimulate amongst employees. Instead, organisations need to nurture a balanced ecosystem, involving technology that is both mobile and integrated into the physical environment, as well as spaces designed for individual "me" work and "we" group work. It's about creating an ecosystem of interrelated places and devices to support the different stages and activities of creative work. Working with Microsoft Surface, we've developed the following framework of what a creative ecosystem should look like:
An area for individual focus: At the start of the creative process, it helps employees to have somewhere to research, develop and incubate their ideas before sharing with a group. This area should give them the space for individual creative work time, allowing them to get into flow, while also shifting to two-person collaboration when they need to. The furniture should support a range of postures, including both sitting and standing, in order to encourage movement and boost energy levels. It's important that this area also has sufficient privacy with control over visual stimulation and ambient noise levels. Integrated touch screens allow for individual research and idea generation as well as collaboration in pairs.
Space for partnership working: This area is specifically designed for one-to-one collaboration, which is an essential behaviour in creativity. The space should build trust, enabling employees to share and develop ideas shoulder to shoulder. It can also be supported with an informal lounge setting, for relaxation and reenergising following intense work sessions. Technology should be easily accessible to make collaboration as easy as possible.
An area for protoptyping: Group work is a vital stage of the creative process, and this area should sit at the centre of your ecosystem, allowing employees to socialise their ideas and carry out rapid prototyping. The design should facilitate behaviour that switches between conversation, experimentation and concentration, with privacy created by moveable screens when required. Furniture should encourage a range of postures and movement to keep the energy high, while employees gather and play with new ideas.
A hub for idea generation: A high tech destination, this is the perfect area for brainstorming involving both employees in the room and those located elsewhere, using a group screen to maximise connectedness and collaboration. The design should encourage active participation and equal opportunities to contribute, with stool height seating so people can stand up and move around easily. Acoustic privacy should also be integrated to prevent disruptions and enhance remote user participation.
Space for rest and reflection: Finally, creativity requires balancing active group work with solitude, to both generate your own ideas and absorb those you have just heard. Having this space gives employees a relaxing cocoon away from their usual workstation, encouraging the mind to wander and making those 'eureka' moments more likely. Technology should make it easy to switch from searching and scrolling to typing, while visual and audio distractions should also be reduced with the right acoustics and easy control over lighting.
Designing for creativity
Creativity is possible for every employee and organisation, but rarely does it just happen. New and unique thinking requires investment in the right environment, culture and technology, to facilitate and encourage the processes that support creativity. Design is a huge part of that, giving employees the physical and mental space – and the permission – to reach their creative potential.
________________________________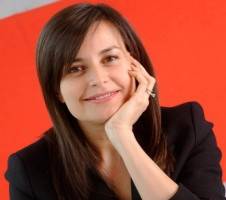 Serena Borghero was born in Milan where she studied Business Administration at the Bocconi University in Milano and at the UCL in Brussels. She joined Steelcase in 2000, covering different roles both within the corporate and the regional offices. In 2012 Serena joined the new born Coalesse team within Steelcase, being responsible for Marketing, Communications and Public Relations in EMEA. Today, she is Editor of 360 Magazine & Director, Media Relations at Steelcase.