June 8, 2022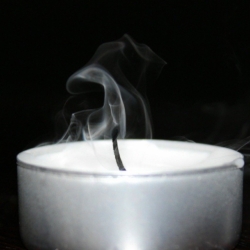 Research from Asana shows that three quarters (75 percent) of UK knowledge workers experienced burnout in 2021. Perhaps even more concerning is that over a third (36 percent) of workers believe burnout is inevitable to career success. This worrying and unsustainable trend shows that for many employees, constantly checking email, working weekends, and burning out seems to be the best way to show their value at work.
Instead employees can decouple burnout and success by learning how to demonstrate their value at work.
Here are some ways that might help.
Identify your top areas for growth: It's easy to think that you're not doing well enough at work and that working overtime is necessary to prove your value. In fact Asana's data shows that imposter syndrome and burnout go hand in hand, with almost three quarters of UK knowledge workers suffering from some form of either over the past year. To help reframe your thinking, have a conversation with your manager about your progress and ask for clear feedback. You'll often find that you're doing better than you realise, and that many areas for growth won't correlate to working more hours.
Make time for focused work: Carving out dedicated time for the work you were actually hired to do is what will best demonstrate your value. Shockingly, UK workers are currently spending 60 percent of their time on work about work, for example replying to emails or joining unnecessary meetings. While changes need to come from workplaces themselves, there's also ways to carve out time in your day for skilled work. Small changes like turning off your notifications or blocking designated, meeting-free times in your calendar will help you focus and produce meaningful impact without logging extra hours.
Get clear on your working hours – and stick to them: With the blurring of work and home life, you may be guilty of overworking or struggling to switch off after working hours. And you are not alone in this, over half (55 percent) of UK knowledge workers are checking their email outside of work. You must try to avoid this, as when exhaustion rises, engagement and productivity will fall. 43 percent of UK workers say they don't have a clear start or finish time so to reverse this trend, it's important to set clear boundaries on working hours with your team and manager. Work is a constant conveyor belt and if you wanted to, you could constantly find new tasks for yourself – but don't. Finding a balance between work and rest will allow you to maximise the time you spend at work so you can be far more productive and produce better outcomes.
Schedule intentional breaks to hold yourself accountable: Working overtime may have become a habit, but scheduling macro, meso and micro breaks can help curb this. Macro breaks should be taken monthly as a half or full day off, meso breaks as a weekly activity or hobby outside of work and micro breaks throughout the day, for example stretching or a short walk. Set these in your calendar or as a reminder in your phone to reinforce new habits that help you disengage from work stress.
Avoid context switching: Context switching is moving quickly from one task to another. It happens when you get notified by your phone about the news or respond to a message about an unrelated project. Context switching sounds innocuous, but it's more than a distraction: it can seriously disrupt work and drain mental energy. Because of this it's always best to work on one task at a time. Small shifts like blocking time for set tasks or toggling off notifications can help alleviate the issues context switching creates, and helps you get your work done faster and minimise mistakes.