October 13, 2021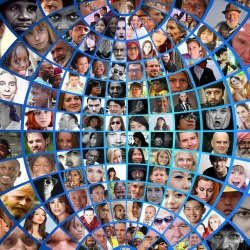 A new report from Actual Experience, claims organisations are becoming increasingly concerned about the impact of digital inequality on employees, as hybrid working looks set to become the new normal. This new working model is causing concern across multiple sectors; 67 percent of C-Suite representatives cite that they're worried these new ways of working will introduce inequalities in how people access and use digital tools.
With the hybrid model largely untested by many, the 'new normal' looks set to bring with it a multitude of HR headaches, as employee disconnect becomes a business-critical issue. With over 70 percent of businesses expecting to shift to a hybrid workplace, the report, entitled Reconfigured, suggests that many are clearly not prepared for the change.
The research, which surveyed over 300 C-suite execs, claims nearly a quarter (24 percent) admit that they were either 'not very' or 'not at all' effective at understanding the digital requirements of employees. In fact, less than one in five (18 percent) believe they are 'very effective' in doing so.
Similarly, only 19 percent said they were 'very effective' at understanding the link between digital tools and employee wellbeing. Again, 24 percent said they were either 'not very' or 'not at all' effective in this area.
Large gaps in understanding and co-ordination across business leaders need to be addressed imminently to ensure the right recommendations and procedures are put in place.
"Businesses need to move fast to limit the potential damage caused by digital inequality amongst staff"
Dave Page, CEO of Actual Experience, comments on the report's findings and the shift in influence toward Chief HR Officer's (CHRO) and People Leaders, "These findings unveil some worrying signs in terms of business preparedness for the long-term implementation of hybrid working. With a permanent shift toward hybrid working now upon us, businesses need to move fast to limit the potential damage caused by digital inequality amongst staff. The role of the CHRO has been rising in prominence for several years, but the pandemic has thrust the role firmly to the forefront. It will inevitably come down to those in this role to help businesses navigate these upcoming difficulties.
"The transition to new ways of working is the greatest management challenge that companies have faced in decades, and the challenge and opportunity is too great for any one business leader. In our survey, 65 percent of our respondents say that there is no single executive who owns the future workplace in their organisation, as the topic is too big. There is a new topology in leadership teams, and they must collaborate and connect in different ways from before. The ownership of who does what in this model is still uncertain, but it does seem clear that the CHRO sits at the centre and should take ownership of new ways of working."
The report did highlight a clear shift toward improved employee experience as a key driver for the C-Suite. More than one in three (36 percent) of business leaders state that a core benefit of the future workplace will be a stronger alignment between employee and customer experience. However, this will be dependent on a greater understanding of employee requirements, both digitally and personally – 29 percent of respondents claim this to be one of the top challenges management faces.
Image by Gerd Altmann