January 24, 2017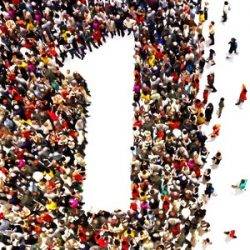 Two new reports published today reveal a dearth of people management skills among both current and future leaders. Over half of the HR professionals polled for the latest CIPD HR Outlook survey believe too many leaders lack the people management behaviours and skills needed to get the best from their workforce. One of the reasons behind this is suggested in the results of a survey from Robert Half which claims that half (50 percent) of management candidates lack leadership skills, with nearly one in five (18 percent) candidates falling short on planning skills, and 14 percent lacking communication skills. In the CIPD poll, people management was voted the top leadership skill needed by organisations over the next three years. However, out of those who chose performance management, more than half (53 percent) said leaders' current skills in this area were ineffective. Similarly, 44 percent of HR professionals felt senior leaders' skills were ineffective.
Dr Jill Miller, Research Adviser at the CIPD comments: "Given that a business is its people, it's very concerning that leaders are rated so poorly on their people management and development capabilities. In order to lead people effectively, leaders need to have a variety of skills – but while technical skills are critical in organisations, they do not always go hand-in-hand with people skills.
"Organisations need to respond to this mismatch by making targeted investment in their leadership's people management capability. A strong talent pipeline, which promotes both strong people management and technical excellence, will support people to reach their full potential at work and is essential for a sustainable and high-performing business.
"One reason for the difference between rhetoric and reality in leadership skills is the use of outdated career development models where the only way to progress at work is by taking on people management responsibility. Technically-based career progression should also be possible for those who don't want to manage people or don't feel it's in their skill set. That way, organisations can still offer career advancement, but in a way that ensures they have the right people with the right skills in the right places."
Furthermore, in organisations where line managers have taken on new people management responsibilities devolved from the HR function (50 percent of respondents), less than half (44 percent) are given any formal training, and only three in five (60 percent) are given ongoing tailored support.
Miller continues: "It's good to see HR being able to devolve some people management to different parts of the business, as line managers are often best placed for dealing with the day-to-day responsibilities, such as managing absence. However, it's worrying that in many organisations there is an expectation that line managers will acquire people management skills through sheer virtue of being given that job title. Even those with great potential as people managers will still require training to become the best they can be in the role. Under a great manager, a great team will flourish."
Phil Sheridan, Senior Managing Director at Robert Half UK, commented on the need to start the process early: "The need for developing soft skills as professionals advance in their careers is becoming ever more important. Many organisations today are reviewing their growth goals for the year and are ensuring they have the right people on hand to help steer the organisation to meet those goals.
"When adding new professionals to their team, hiring managers base their decisions on different criteria, depending on the level of seniority of the role. Professional experience and functional skills are the most important factors for hiring managers recruiting for staff level roles, in comparison to the emphasis on leadership skills for management level. One thing that is clear from both is the need for new hire's to add value from day one and support the business objectives."
The CIPD survey also found that in many organisations, business leaders and managers aren't being given access to HR data – the insights, facts and figures about the workforce – to inform business decisions. In those organisations that do use HR analytics, more than a quarter of senior leaders (26 percent), 45 percent of line managers, and more than half (51 percent) of risk and compliance professionals do not have access to HR data.
Miller adds: "The wealth of insight we're starting to see emerge as a result of HR data is a promising evolution of the HR profession. But in order for managers to make evidence-based people decisions, HR needs to share this workforce information with them to encourage tangible change and drive value in the business."