November 1, 2018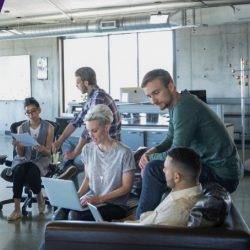 Big businesses in England and Wales are squandering £10 billion a year on under-used office space, a new study claims. The report by flexible workplace specialist Abintra draws together data from its work with more than 100 corporations worldwide. In London alone, it claims that the cost of office space being under-utilised is more than £4 billion annually with large firms in other regions collectively 'squandering' billions more.
The report claims that large office-based firms with 250 or more employees in England and Wales are together spending £10,158 million on unnecessary total occupancy costs – that's rent, rate and associated costs of running a workspace and related office functions. The report can be found at 'Wasted Space: The colossal cost of under-used office real estate' .
Editor's note: They say in the press announcement that the report is free but it isn't. They want your details. We wish companies would stop suggesting that your contact details aren't worth anything.