September 25, 2014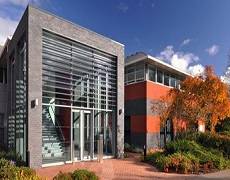 In the largest office letting in Cambridge in over a decade, technology developer CSR plc has agreed with The Crown Estate to establish an expanded, 100,000 sq. ft. global HQ at Cambridge Business Park. Further lettings of a combined 11,000 sq. ft., to the multi-national computer technology company, Oracle, and to JDR Cable Systems, means that the 320,000 sq. ft. Business Park is now fully let, with over 2,000 people set to be working on site once these tenants move in. These latest lettings underline Cambridge's growing reputation as a centre of technology – where its success this sector has even led to it being referred to as the "Silicon Fen", the UK's equivalent of California's Silicon Valley.
The deal with CSR plc., which is already a tenant at the Park, will see the business expand its existing holdings, facilitating the consolidation of its operations in Cambridge into a single bespoke campus created specifically to meet its requirements.
James Cooksey, Head of Regional Portfolio for The Crown Estate said: "There is a strong office market in Cambridge, driven by the City's position as one of the leading destinations in the UK for the global technology sector.
"By working closely with occupiers, and being innovative about how we manage the space on site, we have had great success in capitalising on this demand, providing the kind of high quality space, in an attractive business park setting, that modern businesses are looking for."
Both Oracle and JDR Cable Systems are new additions to Cambridge Business Park, adding to a number of incumbent technology companies, including Hewlett Packard and Red Gate Software, as well as the regional offices of other leading UK businesses like the BBC and Ernst & Young.