October 20, 2014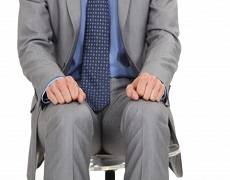 Work-related stress is the second most frequently reported health problem in Europe – with mental health disorders estimated to cost European employers around 240 billion euros per year. Psychosocial risks in Europe: Prevalence and strategies for prevention – published jointly by the European Agency for Safety and Health at Work (EU-OSHA) and the European Foundation for the Improvement of Working and Living Conditions (Eurofound), reveals that although fewer people report working long hours, job insecurity has increased across Europe, and in some countries work intensity has risen in companies struggling in the economic crisis. Work-related stress is also seen as a 'sensitive' or 'difficult' area — a perception that may however differ from one country to another. The publication of the report coincides with the theme for the 2014 European Week for Safety and Health at Work, (20 to 24 October) – Healthy Workplaces Manage Stress. All this week, EU-OSHA and its community of partners aims to get Europe talking about stress and how the psychosocial risks in the workplace can be tackled together.
The report acknowledges the complexity of the relationship between health and work and recognises that practical support is needed to bring about change. It provides a snapshot of working conditions and the incidence of psychosocial risks in Europe, discusses how to manage those risks in the workplace and outlines policy interventions.
Dr Christa Sedlatschek, Director of EU-OSHA said: "This is an issue which can have enormous costs for both the health of employees and of businesses. With work-related stress being the second most frequently reported health problem in Europe and with costs to businesses of mental health disorders estimated at around 240 billion euros per year, this is something that we simply cannot afford to ignore.
"As is evident from the week's full programme of events, our network across Europe is doing a good job to make sure employers and employees do take notice."
The push to manage work-related stress and psychosocial risks doesn't stop with the European Week: November will see the release of an e-guide in all European languages which gives SMEs advice on how to deal with stress in their workplaces.
In December EU-OSHA will also announce a new wave of Official Campaign Partners, and in 2015, the winners of the 12th edition of the European Good Practice Awards will be announced.