April 17, 2016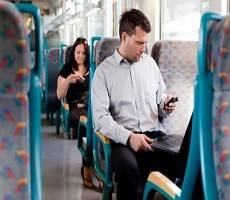 To say that I am obsessive about the subject of productivity in the workplace is an understatement. It is integral to much of the subject matter I write about, including the core theme contained in my book Don't Worry About The Rent. Whilst undertaking research, it was important for me to get to the bottom of the decision making processes that many businesses go through when choosing office space. I was well aware of the predisposition for the commercial real estate industry to ask questions around size, cost and location, but I was particularly interested in what other issues might rise to the surface and become "top of mind" for management to consider around office choice. Predictably, I found that tenant surveys, including those undertaken by Colliers International confirmed that the two major issues management would consider were size and cost. The next biggest issue however was a surprise and it related to concerns around commuting.
With this discovery, the very first question that entered my head was; "how do transport options and office location affect staff productivity?" Fortunately, I was previously involved in research around this very issue, though with a particular bias associated with planning regimes and development outcomes comparing urban infill to development on the fringes. This research suggested a 6% productivity gain was available when people participated in active travel modes (defined as thirty minutes of walking or cycling per day). The main reason for this productivity improvement was due to a reduction in obesity and health risks for those undertaking "active" commuting. Active travel is of course enabled by making use of effective and efficient public transport systems, but what's really interesting is that that workplace productivity improvements as little as 6-10 percent may be sufficient to completely offset office rental costs.
It is well documented that there are a variety of influences on staff productivity, from healthy environments to workplace culture and happiness, but the ability for staff to find time to think, relax and recover is often overlooked. Increasingly there are also multiple opportunities for staff to take advantage of the use of FREE Wi-Fi services on public transport systems. Whether this is to undertake additional work or catch-up on emails or perhaps even to take advantage of their commute to find some downtime. This could be achieved by making use of the multitude of recreational and entertainment apps that are now widely available on almost any smart phone, tablet or mobile computer.
A productive commute
A productive commute could be as simple as the ability to read a book, have a nap, get some incidental exercise through participating in active transport, or catch-up on emails and phone calls. All of which could in some way improve either personal or professional productivity.
My advice to all businesses that are thinking about their next office choice, is that the conversation around location needs to be a strategic one. Once you have determined a short list of options, you should then seriously consider the opportunities associated with increasing staff productivity via either "active", "restful" or in some ways "gratifying" use of public transport. To do this, you will need to consider the following issues; –
Ensure the location of your office is nearby multiple public transport modes and consider whether their frequency of service will meet the needs of your staff
Prioritise "end of trip" facilities for use by cyclists in your office
Enable your staff's mobility through the effective use of their mobile devices
So, forget about cars and non-essential car-parking, as this should only be required for "on the road" salespeople or pool cars. Concentrate instead on how you can encourage staff to participate in cycling, walking and public transport use. The result? Healthier, happier and more productive staff and the associated opportunities for these benefits to contribute to offsetting the costs of your office rent.
__________________________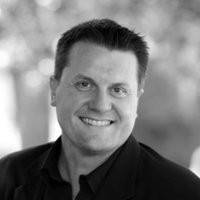 Darren Bilsborough is the CEO of consultancy Office Space Matters and author of "Don't Worry About The Rent: Choosing new office space to boost business performance".