April 18, 2016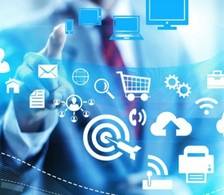 Many  countries and organisations are making significant strides in the development of the fourth industrial revolution, but there is much work still to do. Those are the conclusion of two new studies into the preparedness of firms and national economies with regards to the emerging digital economy.  The Cisco Digital Readiness report surveyed technology decision makers in eight countries and eight industries, categorising them as either 'forwards' and 'laggers'. According to the report, globally, the 'forwards' have an average score of 77. The UK's score is 75 placing it largely at the forefront of developments. According to a second report from PwC, Industry 4.0: Building the Digital Enterprise, the digitisation of businesses is progressing well, but with a lot of scope for development. The survey of more than 2,000 global companies found that 33 per cent of firms rate their digitisation levels as high, but the value will hit 72 percent over the next five years.
The Cisco survey claims 43 per cent of global IT leaders cite security as their primary concern although many concede their own teams can be slow to react to tech demands. Less than a half of companies can deliver on requests within 48 hours. When it comes to automating businesses, there is lots of room for improvement there, as well. Globally, more than two thirds of IT requests request a human action.
"As we all know, digital readiness is not defined by IT capabilities alone," claims Inbar Lasser-Raab, Cisco vice president for Infrastructure and Digital Solutions Marketing. "Digital transformation involves changes in technology, processes, IT skillsets, and even business models.  But having a strong foundation in your enterprise network and data centre can provide big advantages in agility and time to market. In a world where new competitive business models can change your market in weeks, having an agile, digitally ready IT organization is a clear necessity."
The UK also stands out as a progressive nation in the PwC study. 74 per cent of UK firms expect extremely high levels of digitisation by 2021. UK firms are expected to invest approximately 2.5 per cent of their yearly digital turnover in increased digitisation.
"With those UK firms surveyed giving a self-rating of less than 20 per cent, it raises the question of whether they are downplaying their current digital capabilities or simply have a major hill to climb," says Bjorn Johansson, director of PwC consulting division Strategy&. "Their level of ambition is less ambiguous, with around three quarters expecting to show high levels by digitisation and integration over the next five years –a significant increase. Through our interviews it is clear that our industrial leaders are already shifting gears as they look to digitise essential functions within their internal vertical value chain. They are also challenging their organisations to identify and make use of new technologies and analytics to optimise and manage their extended supply chain."