March 23, 2023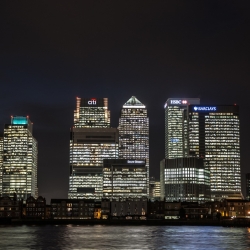 The development of a major life science cluster at Canary Wharf continues to build momentum with a range of life sciences focused start-ups and scaleup businesses joining the growing community of technology businesses at its specialist co-working and office hub, Level39, according to a new statement from Canary Wharf Group. Launched by Canary Wharf Group ten years ago, Level 39 is now home to over 180 start-ups and scaleups innovating in FinTech, Cyber Security, CleanTech, Blockchain, Life Sciences and HealthTech.
This week Level39 also hosted its first Health & Life Sciences Meet-up in Canary Wharf, bringing together over 100 start-ups, scaleups and investors to discuss growth and investment into the sector. Speakers include Jayesh Pankhania, CFO at Congenica, Katerina Spranger, Founder & CEO at Oxford Heartbeat, and Uzma Choudry PhD, Venture Capital Investor at Octopus Ventures.
According to the Group, Level39 is now fast becoming a go-to destination for life sciences-based companies, welcoming a raft of new members including TC BioPharm, the clinical stage biotechnology company; Neural Rays, the ethical AI company; and Sanius Health, a health tech company dedicated to improving rare diseases treatment. The Cancer Awareness Trust is also using Level39 as a base from which to carry out its pioneering work, and has been joined by L Base, a biotech company specialising in innovative R&D of cancer drugs.
Congenica, a digital health company, has also recently extended its long-term commitment to Level39. The company was born out of the Wellcome Sanger Institute and the NHS, providing pioneering analysis of genomic data. Congenica is also the exclusive provider of clinical decision support to Genomics England, one of the world's most cutting-edge life science organisations, which recently moved to One Canada Square, Canary Wharf.
The firm says that the growing life sciences 'ecosystem' at Level39 will soon also be accompanied by the occupiers within the new life sciences innovation centre at 20 Water Street, which is launching in June this year and will provide flexible laboratory space. The Group's joint venture with Kadans, is looking to establish a world leading health and life sciences cluster at Canary Wharf centred around their planned development of a new 823,000 sq ft commercial laboratory building at North Quay.
The new 23-storey building will be delivered in 2026 and will set a new benchmark in the development of life sciences laboratories and workspace. Importantly, it will be a laboratory building at its core, with designs allowing for lab space to be available on all floors.
The 3.3 hectare North Quay site is located on the doorstep of Canary Wharf's new Elizabeth Line station, providing excellent connectivity to central London and Heathrow. Designed by Kohn Pedersen Fox Associates (KPF), the new building will be developed to the highest sustainability and technological standards. The project will leverage Kadans' experience of curating multi-let lab projects with vibrant health and life science ecosystems housing SMEs and academics as well as global healthcare and pharmaceutical companies.
Canary Wharf is already home to a diverse range of healthcare and life sciences-focused companies, including Genomics England, Barts Health NHS Trust, Medicines and Healthcare products Regulatory Agency, Medical Defence Union, General Pharmaceutical Council and NHS Transformation.