March 23, 2023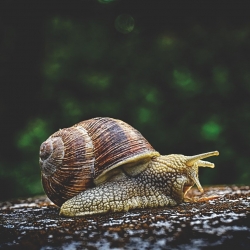 The UK has seen a significant dip in productivity growth since the Global Financial Crisis of 2007-8, according to a new report from PwC UK. However, this new analysis also highlights sectoral differences in productivity growth, with some sectors performing better than others in recent years. The slowdown in manufacturing productivity is also shown to have played a significant role in the fall in economy-wide productivity, but there is positive sentiment amongst manufacturers, with almost 1 in 5 expecting to see gains of 10-25 percent in the coming year. According to PwC UK's new UK Productivity Tracker, a lack of sustained investment expenditure may be behind the UK's weak performance.
In terms of sectoral differences, manufacturing has seen a significant dip as the UK has evolved into a service based economy. Despite its lower prominence, the manufacturing sector has outperformed the services sector when it comes to labour productivity growth. In the twenty years prior to the pandemic (1999-2019), manufacturing levels more than doubled (106 percent growth), while services productivity increased by just over one-fifth (21 percent). This exceptionally high growth in the manufacturing sector, particularly in the decade preceding the financial crisis, has seen the sector make an out-sized contribution to whole economy growth relative to the size of the sector.
In the decade prior to the financial crisis, UK productivity levels increased by more than one-fifth (21 percent). While in the last decade, productivity levels increased by just over one-twentieth (7 percent). This is equivalent to a c. 75 percent slowdown in the rate of growth. The UK is not alone in seeing subdued growth since the crisis, with the US and the other advanced economies also experiencing slowdowns in their productivity growth. But the UK slowdown has been more dramatic than in its peer economies. Over the 2010 to 2021 period, UK growth was the second slowest in the G7 group of advanced economies.
Having trailed the market average in productivity growth in the years leading up to the financial crisis, output per head in Construction has grown, with the past five years seeing an 11 percent increase, though this has dipped over the past year due to material shortages and rising energy costs. Investment per head in construction has been higher than the market average. Further gains have come from increased investment in services such as planning and design.
Jake Finney, Economist at PwC UK, said: "The UK has struggled with slowing productivity growth since the financial crisis, with annual average productivity growth of just 0.7 percent in the years following the global financial crisis, compared to 2 percent annual growth in the decades prior. This has predominantly been driven by underinvestment, although other factors such as uncertainty among businesses have also played a part."
"Over the past two years (2021-22), UK productivity has grown at an annual average rate of 0.9 percent, almost double the annual average growth rate in the previous decade (0.5 percent). However, it is likely that this uptick in productivity growth was driven by exceptionally high consumer demand following the pandemic, and our view is that this will start to unwind as demand work availability normalises over the course of 2023."