March 23, 2023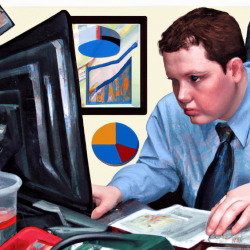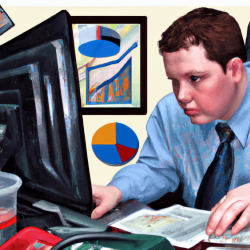 American employees are wasting hundreds of contracted work hours a year using their work equipment for personal tasks and activities, according to a new survey from ExpressVPN. The survey, conducted by the consumer privacy and security company, found that some people are spending only 33 percent of annual contracted hours on work tasks. With a steep rise in hybrid and home working in recent years, many companies have provided employees with work devices to use in the comfort of their own homes, including work laptops, desktops, phones, and microphones.
ExpressVPN's study polled 2,000 hybrid and remote workers across the UK and US to find out how they're using work devices for personal tasks. The research found that over two thirds of US workers admitted using their work computer to check personal emails (70 percent), carry out general personal activities, such as reading the news or looking things up online, (69 percent), shopping online (65 percent) and browsing social media (64 percent).
However, it seems some activities were less innocuous. In fact, 41 percent of workers admit to having spent 196 working hours per year looking at adult sites on a work device, and 200 hours accessing the dark web.
Overall, men were more guilty of using work devices for personal tasks than women. Out of all the personal tasks, checking personal emails came out on top, with men spending more time doing this at 334 working hours per year, compared to women at 209 hours. Men also spent more time watching adult sites at 255 working hours per year compared to women at 130 hours.
Employees aren't getting away with this, though. The survey showed that 84 percent of employees who had admitted to using their work computer to browse the dark web had been approached by their employer about it. Further, 83 percent had been approached regarding watching adult sites and 81 percent were contacted about gambling online.
The most common consequences for these employees was training on the appropriate use of work devices, with 28 percent receiving this from their employer. 25 percent received verbal warnings.
"It's concerning how much time Americans are spending on personal activities during working hours, especially as they are using their work devices for these tasks. This isn't just about productivity, it can adversely affect your company's privacy and security risk levels," commented Lauren Hendry Parsons, Privacy Advocate, ExpressVPN.
"Short of locking down internet access on all work devices or resorting to unwelcome, demoralizing surveillance, it's unrealistic to stop employees from using work devices for personal activities. Instead, business leaders need to ensure they are equipping employees with a solid security education, helping them to understand the risks they would be introducing and how to avoid things like phishing attacks. Employees must understand that their usage of company devices will be visible in some capacity to the company, so it's certainly worth thinking twice before spending a little personal time with a work device."
Looking beyond how employees are using their work devices, the survey also revealed that 82 percent of senior management working in the US expect employees to be working outside of their working hours. This pressure to consistently work overtime may be part of the reason why so many employees are using their work equipment for personal activities.
The survey also looked at the privacy and security precautions employers had in place to ensure safety online. 94 percent of businesses have at least one form of IT security in place for remote workers – with VPNs (42 percent), virus protection (41 percent) and firewalls (40 percent) being the most common. 46 percent of businesses also provided an IT safety guide to employees.