July 11, 2018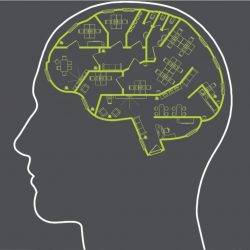 There are a number of misconceptions that dominate much of the writing around flexible workspace, despite all the press coverage and discussion around coworking over the last two years. Yet even in this comparatively short space of time, a number of misconceptions about the market have managed to take hold. Some of them are intuitive but wrong to some or other degree. Some are distorted by coverage. Some arise for other reasons. And we know this thanks to the extensive data gathered in Instant's latest market report. So here in this piece, I am going to try to shatter some of the myths around flex workspace and coworking in particular.
The market is becoming MORE Fragmented rather than dominated by the big operators.
The number of flex workspace centres – providing serviced, co-working or hybrid space – run by smaller independent operators has grown to encapsulate 83 percent of the London market.  There has been significant interest and focus on the larger operators like WeWork, IWG, The Office Group, etc. despite them only making up a fraction of the sector. But the market share of the top 10 operators by size is actually decreasing as smaller players join this ever-evolving market and look to provide more diverse varieties of space.
Suburban markets are growing but flex space is STILL a central business resource
As the industry matures we have begun to see a gradual expansion out of the central business districts of the UK's major cities and into satellite towns and the surrounding areas. But despite this slow encroachment into new suburban markets, the focus of the industry and the majority of supply remains within central business districts.
The UKs three largest cities still account for 30 percent of the total flexible supply within the UK – and that supply is focused over 1 or 2 central square miles of city markets. In London, 21 percent of supply is still found within the central postcodes of EC and WC. This trend is even more pronounced in the UK's second cities where over 50 percent of supply remains focused around the central business areas. But this doesn't mean that client demand is not growing in suburban locations.  Client enquiries are increasing but the market supply just isn't there yet.
In the last 6 months we have seen the demand grow in locations such as Salford and Slough as disaggregated working trends develop, and we forecast that supply will slowly grow in response,  and moving some of the focus away from central business districts in the future.
What does coworking really mean?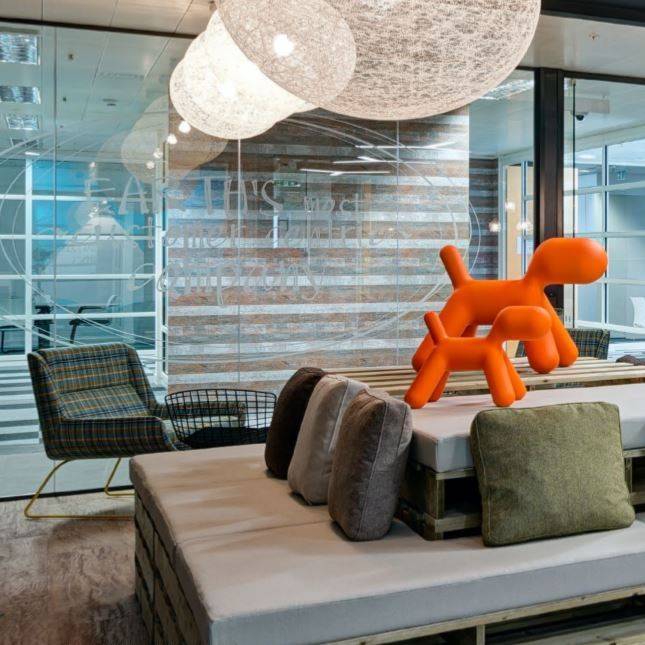 The market for flexible workspace now represents a number of different products and options for customers but co-working as a concept has really captured the media's attention. Despite all the press attention around the concept of "co-working", the flex market supply is dominated by what is best described as serviced offices.  In fact, serviced offices still dominate the UK market with over 3,000 now tracked by Instant within the UK.
However, the real growth in the market is being driven by a newer area of the flexible office portfolio, the hybrid office that offers private space such as those found in serviced offices, mixed with open, co-working spaces and flexible membership options. Hybrid space caters to occupiers of all types and sizes but are most often associated with either start-ups or freelancer occupiers,
The supply of hybrid offices, those offering both co-working and private space, exploded in 2017 with the tracked market more than doubling in past 12 months alone. Flexible office centres reporting a "hybrid solution" now make up 15 percent of the industry while those only offering a traditional serviced environment fell below 60 percent for the first time.
For what is a nascent market offer, it demonstrates dynamic levels of demand and a market eager for more options from commercial real estate, choices that offer agility and options to occupier of all sizes.
What really separates these centre types is in part design and workplace strategy but also the "curation" of the space by the operator i.e. the sense of community and atmosphere they chose to inject the space with. For many operators the skill of curation is learnt and comes with experience and knowledge of their customer base.For many new entrants, particularly the larger, corporates who are less agile in approach, this skill is harder to come by and results in very different approaches across the UK's centres.
Are "corporates" really buying more flex workspace?
Corporate occupiers are making their presence felt within the UK flexible industry. It is thought that between 25 percent and 30 percent of flexible space within London is occupied by corporate organisations at present, with this proportion increasing year on year. Demand for 20+ and 50+ workstation requirements has increased by 12 percent and 19 percent respectively during the course of the last 12 months. And it is not just "scale-up" businesses, IBM, Microsoft, Sky, Network Rail, amongst others are moving teams and larger functions into flex space. This is the real growth area of demand not only in the UK but also in the US.  Larger companies are indisputably looking at flex workspace options to sate come of their portfolio demand.
What is happening in the balance between square footage v profitability?
As competition grows across the market and is compounded by increased cost to operators of taking space, sq.ft. allocation per desk has fallen dramatically to ensure margins are retained.  Increased adoption of workplace technology and improved design is off-setting much of this reduction in space for the customer occupier but there will come a crunch point for the industry when client demands override the need to make the model work.
For many customers, the increase in amenity space and shared space overcomes the need for personal desk space, and the close quarters nature of co-working carries obvious appeal from a networking perspective.  However, as more corporate occupiers take to flex space and co-working becomes a growing solution for staff overflow, the need for privacy and quiet will become an issue.
The standard methods of calculating the optimal amount of space per person are ill-suited to flex working.  The reality is that we are seeing operators pushing the boundaries in this area all the time, in part to push profitability but also as they are blending space in new ways.  We are conducting the largest study of flex working and space allocation, and will report back later in the year.  But the results we have accumulated so far already show that the existing models of measurement need to be re-assessed.
What's next for flex?
The last five years has seen terrific growth and a new dynamic for the flexible workspace market as the wider real estate sector wakes up to the possibilities that a more agile approach represents.  As a result we are seeing more landlord interest, higher client demand, the adoption of flex space by corporate occupiers and growth in supply across the UK as a whole.
Interest in the flex market model shows that the conventional market is finally responding to occupier demand that has been growing significantly year on year.  In every other sector where market disruption has taken place – retail, travel, media etc. – this initial acknowledgement of changing end-user behaviour has ultimately led to significant changes to the status quo.
The property market will need to adapt and evolve to this challenge of meeting consumer demands in a way it has never had to do so before. The flexible workspace market provides space to its clients on their terms – flexible pricing, length of stay, choice of location, buying online and, yes, even free beer!
Space blends with service and is then packaged up as a single product. This is the fast moving end of the property market where the customer (not the tenant) is right, and the end-product has been created for a specific user-base.