September 28, 2018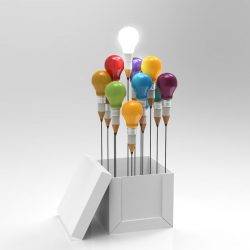 Changing mindsets and the workplace through co-creative leadership was the theme of the latest Quora Smartworking Summit which took place this week at ExCeL London. Hosted by Quora's Managing Director John Blackwell, the event featured a distinguished group of senior leaders who discussed under Chatham House rules, how they have helped change their organisation's mindsets using leadership styles aimed at achieving successful work performance transformations.
The speakers agreed that while senior people in the workplace perceive themselves as insiders – many of their employees may feel like are outsiders, and when leaders 'own' the strategy of where a business is going, where does that leave the majority of workers who think of the organisation as their bosses' business? It was also suggested that employer's values are often way too abstract, with the use of management speak rather than a human voice. True integration it was suggested will only work when there is a shared 'passion for the purpose' within the workplace.
Commented John Blackwell: "When employers are looking at changing the mindset they're often doing it from a collective position, but everyone is different. We need to determine how we help individuals achieve something which they collectively want to move forward on."
The panel, which comprised Bruce Daisley VP Twitter EMEA (and host of Eat Sleep Work Repeat), David Landsman – CEO, Tata Europe and a former British Ambassador to several EU countries, Betsy Bassis – Director General & COO, Defra, Arvinder Mudhar CIO, Brit Insurance and Angus MacGregor – CHRO, MUFG all agreed that diversity goes much deeper than ensuring you're addressing age, gender or ethnicity. It means acknowledging that there are many aspects of diversity and inclusion, whether it is joining an organisation from a completely different sector, sporting a different accent or simply being an introvert in a business which places team collaboration above all else.
On this theme it was pointed out that so many offices have such a noisy and disruptive feel that people are compelled to wear headphones. The idea that you can get work done in such busy and disruptive environments will be laughed at in 20 years, it was suggested. Issues of managing workplace stress and the rising numbers of graduates entering work with mental illness was also brought up, and in order to deal with all the complex issues of managing the mind-set of today's workforce, you need to be willing to listen to people's specific requirements, understand their particular challenges and bring that into the your management strategy.
Changing mindsets speakers agreed requires a new leadership style, one which truly embraces diversity to help create the conditions for successful work performance transformation.
Quora is currently lobbying Parliament through the EHRC for two fundamental changes; do away with the retirement age and bring more women back into the workplace following a career break. With the former, it has been acknowledged that people are living longer and healthier lives and having older people in the workforce serves a huge benefit in helping to mentor the younger generation. For the second proposal, it argues that if women participated in the UK economy as much as men, it would add £600 billion GDP by 2025.  This equates to 0.7 percent additional GDP annual growth for the next 10 years.
For more information on the summits and the EHRC campaign click here.