November 21, 2014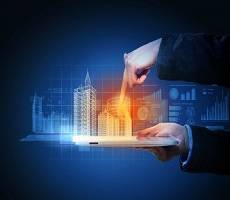 Updated guidance for designers, maintainers, facilities managers and building owners on the operation and maintenance of engineering services has been issued by CIBSE. Guide M: Maintenance Engineering and Management supersedes the first edition published in 2008 to provide best practice for those who have responsibility for the management and maintenance of the engineering services in a building. It is written for anyone involved in the design and construction of buildings to raise awareness of the implications their decisions have on management and maintenance. The main areas of revision relate to legislation changes and changes in best practice. The guidance continues the work of the CIBSE Maintenance Task Group chaired by Joanna Harris, and intends to close the gap between design and operation by bringing maintenance into a sharper focus and helping building and property operators become more aware of their responsibilities and duties. The ultimate aim is to help clients by managing their expectations and maximising impact from their annual spends on maintenance and management of buildings.
The Guide identifies current good practice and addresses topics of particular interest and relevance to those involved at all levels in engineering services maintenance, including designers, manufacturers, installers, maintainers, building owners, occupiers and operators, professional advisors and specialist providers.
During the process of updating the Guide the Task Group collaborated with other publishers of best practice guidance including RICS (Royal Institution of Chartered Surveyors), B&ES (Building and Engineering Services Association) and BSRIA Ltd to agree a structure for presenting assets.
The Task Group say it has tried to avoid duplicating information that is available elsewhere, so references to useful documentation is provided. For this reason it is not expected that the reader will read the publication from cover to cover; rather that it will be used for reference and guidance as needs arise.