November 21, 2014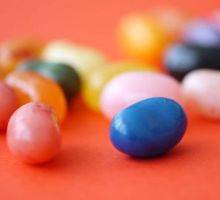 Day two of Worktech London and affirmation that far from dying, as so many headline writers would have us believe, the office is merely entering a new phase. The underlying theme of Worktech continues to be how we find new ways of weaving together the strands of presence and connectedness formed by cities, buildings and technology. Worktech is a constant reminder that while our world may be shaped by algorithms, we still need each other and need to be with other people at least some of the time. The event is admirably hosted by long time collaborator and MC Jeremy Myerson whose knowledge and donnish charm holds things together while the real Don, founder Philip Ross, beams from the sidelines. It is now de rigeur for such events to have a poet in residence and this year's was Matt Harvey who summed things up at the end of the day with reference to Worktech's longstanding idea of jellybean working  but who popped up in between sessions with lyrical summations including one that showed some real spunk (you had to be there).
It wasn't only the Worktech laureate's words that were worth dissecting. Throughout the day the same ideas kept cropping up. The need for human presence was underlined not only by repeated reference to the creation of clusters, eco-systems and co-working spaces for both start-ups and larger organisations but more softer ideas of engagement, empathy and serendipity.
Claire Cockerton spoke about Level 39 at Canary Wharf and its relevance in the wider debate about the creation and functioning of tech clusters such as the Cognicity project. She was joined on stage for a Q&A session by Ben Brophy of Pivotal Innovations, Elizabeth Varley of Tech Hub, Jonathan Robinson of The Hub and Duncan Swinhoe of Gensler to discuss the importance of physical space, especially as a way of forging relationships and developing ideas as well as reassuring individuals that they weren't in fact going mad, as they might assume if there was nobody around to tell them otherwise.
They were followed on to the stage by Dr Nerina Ramlakhan who was there to address the links between our technology and stress. It's a simple point – but always worth making because most of us forget it – that we need to remember what the off button does.  It was an idea taken up later in the day by the relentlessly upbeat David Firth who was there as a reminder that people need to be the focus of workplace thinking.
Darren Holeyman of CBRE delivered a presentation on risk management and datacentres which no doubt is an important issue but seemed out of place and, with CBRE doing so much innovative work in areas that seems to chime more with the themes of Worktech, came across as a missed opportunity.
The much talked about issue of the City was the appropriate theme as the audience gazed out on the sun going down over London. First up were Peter Miscovisch of sponsors JLL and Mike Joroff of MIT, the organisation that has perhaps done more than any other to explore the challenges and opportunities of the 21st century  urban environment. Once more, the emphasis was very much on the importance of people and their interactions in a physical context. The word ecosystem was again invoked both in terms of physical and digital collaboration but the speakers had no truck with the idea of 'smart cities' because 'we're not going to create dumb cities'.
This was a shame in some ways because it was the headline of the next speaker's presentation. But Mischa Dohler of Worldsensing explored the gaps in our current approach, not least in the primacy of the focus on infrastructure rather than the citizen. He emphasised how these gaps mark the opportunities to increase engagement with the individual and how Big Data could be used in the best possible ways.
Last up was Anton Andrews of Microsoft who introduced a film looking at the impact of the next generation of technology on the workplace. This kind of thing is invariably impressive but I am always left cold by its presentation. I know why firms like glossy Utopias in the materials they produce but this was a tick box example of international bright young things doing remarkable work in worthy causes. In this case the two main characters – attractive women obviously – drove down empty roads, enjoyed cocktails with friends in Tokyo, went scuba diving to discover new undersea food sources, shared virtual coffee breaks with their fathers and balanced their lifestyles with outings to pop-in co-working spaces and artisan tea shops on Pacific beaches before incorporating themselves as avatars on distant display boards. Nobody expects them to portray a life of drudgery, making money for voracious corporations with cronky laptops, miserable commutes and Starbucks, but even a smattering of reality would make these things more digestible.
Even such glossy futurism doesn't detract from the main point that Worktech makes so well. We are human and whatever technology we come up with, we still need each other and the places that bring us together.
Worktech now has its own YouTube channel where you can pick up on many of these themes and see past presentations and more.