July 25, 2017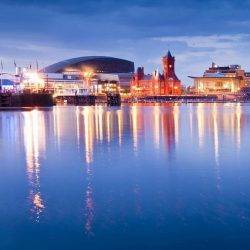 It is up to the UK's other cities to rebalance the country's London focussed commercial property market according to a new report, 'What investors want: a guide for cities', published by the think tank Centre for Cities with support from Capita. It examines the top priorities for investors when choosing which places to invest in, and offers practical advice for cities on how to make their places as attractive as possible for investors. The report shows that just over half of all investment in Britain's commercial property market in 2016 – worth over £43bn in total – was spent in London. This was significantly more than the South East, the second most successful region, which secured nearly £5bn of investment, equivalent to 11% of the total share across Britain.
In contrast, regions such as the North East and Wales gained less than £1bn of commercial property investment each last year, with Wales attracting just 1% of the total share of investment across Britain, the smallest amount of any region.
The report calls on regional cities across Britain take steps to make their places more attractive to investment, highlighting four key characteristics investors say they look for when deciding which cities to invest in, based on in-depth interviews with leading investors and developers:
A strong city economy with growth potential – with a growing number of businesses and jobs, a highly-skilled workforce, and resilience to economic downturns.
Excellent transport connections – including good links within the city, and to other places in the UK and internationally.
A pro-investment leadership – which is high-profile, has consistent policies and attitudes, and offers bargaining power with central government.
A strong focus and record on delivery – with an economic development team which is open to investor's expertise, and is willing to step in to facilitate investment where necessary.
Commenting on these findings, Andrew Carter, Chief Executive of Centre for Cities, said: "With the shock general election result and upcoming Brexit talks causing considerable uncertainty for the UK economy, the onus is on cities across the country to secure more of the investment needed to boost local and national economic growth in the coming years. Investors tell us that regional cities are an increasingly appealing prospect because of London's high property prices – now these places need to take advantage by ensuring they are as attractive and open for investment as possible.
"This means taking steps to strengthen their local economy by improving transport, skills and housing. But it also means actively promoting the advantages they offer, building stronger relationships with investors, and intervening when necessary to ensure big investment projects get over the line. By doing so, regional cities across Britain can play a big role in ensuring more investment is spread beyond London and the South East."
Deborah McLaughlin, Head of Housing Delivery and Strategy, Capita Real Estate & Infrastructure, said: "Attracting capital investment is vital to local authorities. Now more than ever, our local authority partners are working with us to develop their understanding of what motivates investors and developers, allowing councils to unlock value in their region to stimulate economic growth. The report showcases a number of local authorities which are reaping the rewards of investment, enabling them to create prosperous and connected places."